Blacktown Arts is calling for people of all ages, backgrounds and beliefs with true and authentic stories to tell in response to the question 'who has power over you and what do you want to say to them?'. You are invited to apply to take part in a live performance of Truth to Power Café, or submit your response as a video.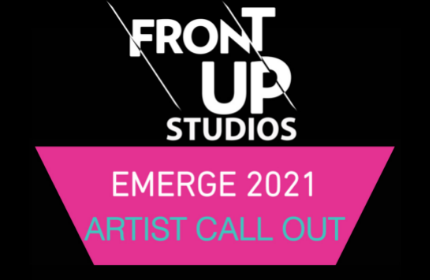 The EMERGE program is an access driven and disability-led program focused on supporting artists with disability, mental health concerns or access requirements. Be part of this exciting FREE 12-week program for emerging artists where you will share and gain new creative skills to collaborate, develop new work and exhibit at the Front Up studios, Seven Hills.

Over coming years, Blacktown Arts is committed to increasing the opportunities for our communities to have access to a diverse range of creative activities. We are interested in hearing from artists and creative workshop facilitators who would like to be considered as part of our public programming, to provide activities that engage with a diverse range of creative practice, for people with different levels of ability, of all ages and from diverse backgrounds.

Now in its 26th year of the Blacktown City Art Prize. It is a highly valued art prize that offers $20,000 worth of prizes. This annual exhibition has built a reputation for showcasing the creativity of the region and elevating the profiles and careers of the finalists. Local, regional and national artists are invited to submit entries in drawing, painting, sculpture, ceramics, photomedia and mixed media.