Did you miss Latitudes at this year's Sydney Festival? Now's your chance to see it at The Leo Kelly Blacktown Arts Centre.
Commissioned by Powerhouse Parramatta, Latitudes presents 3 short films featuring some of western Sydney's most compelling artists.
31 October to 11 November

Let's celebrate the incredible talent of First Nations youth with this series by Solid Ground.

The Western, a local podcast series that focuses on all things western Sydney, presents a series of conversations with Magnify artists Rizcel Gagawanan and Mark Mariano.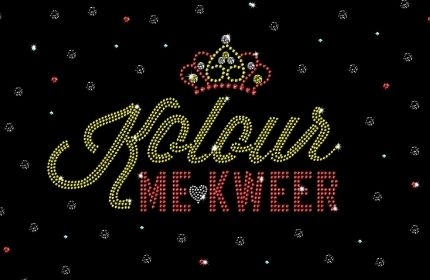 Drape yourself in red, black and yellow… Swim in blue, white and green… Paint the town pink… And Kolour Me Kweer!

Traditional painter, carver and designer Faraimo Paulo of Tokelau is on a mission to record his people's history and culture.

First Nations and culturally diverse artists share their stories of history, heritage and identity with a focus on the experiences of communities represented in Blacktown.

Presented during the 250th commemorative year of James Cook's arrival in Botany Bay, Terra inFirma reveals knowledge about our region and wider cultural histories.
Feature image: Still from People of the Past by Chifley College Dunheved and Uncle Wes Marne, Solid Ground