Connect - The Lockdown Series
Opnsrc.co and Blacktown Arts present connect, the lockdown series. In a time where distance and isolation is the norm and hopes of connection are abundant. Six artists share their thoughts on resilience and creativity in lockdown.
Join us for a weekly excursion inside the minds of some of Western Sydney's most exciting artists. Featuring: Jonah Hammond, Harry Jun, Jessica Jade,  Lee Monro, Naz and SPVRROW.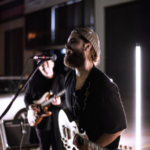 Jonah Hammond
Jonah Hammond – live from Sydney, but made in Bidwill, Mount Druitt.
In 2019 Jonah played his soulful tunes all over the city, at warehouse parties, clubs, pubs and even family festivals. This all accumulated to his own sold out show, without ever releasing a song. Jonah brings funk, soul and raw honesty to his art, which can only be seen live.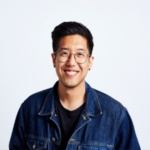 Harry Jun
Harry Jun is a keen performer who has performed in venues all over Australia including The Comedy Store, The Chatswood Concourse and The Comedy Lounge in Perth. A 2019 and 2020 RAW Comedy NSW State Finalist, his comedy has been described as energetic, likeable and cheeky.
'Harry has great material and presents his material with expertise' – Phillip Aughey, Director, Newcastle Fringe Festival.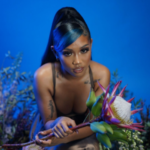 Jessica Jade
At just 20 years old, Jessica Jade has spent almost a third of her life in the spotlight. Making her television debut as an X-Factor contestant at 14, the south-western Sydney artist began reaching more global ears by uploading viral R&B covers online. Jade has worked with producers including Lee Major (Jay Z, Rick Ross) and DJ Sefru (Lazy J, Kennyon Brown), whilst earning praise from Complex, FBi Radio, Tone Deaf and more. In the immediate future, she's seeking to explore even more sonic avenues. 'I've done a lot of R&B and pop in the past, now I'm just trying to make whatever feels right', she says.
Lee Monro
With a career spanning close to 2 decades, Monro burst onto the hip hop scene under the elusive moniker Figgkidd. Touted by critics as Australia's version of Eminem, Monro went against the odds to prove that the similarities between Em and Figgkidd were few and far between and that what his artistry stood for, was originality and a style replicated by none! Since reinventing himself in 2012, dropping Figgkidd for Lee Monro, and shedding the alter-ego, a raw version of talent and wordplay ensued, creating an artist that is completely engaging and thought provoking through rhyme.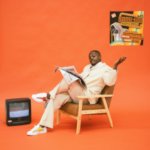 Naz
Nazawow Ncube (Naz) is a multidisciplinary entertainer from Western Sydney. Growing up alongside his close friends developed his passion for telling stories and entertainment whilst inspiring change. 'WithNaz' was created, a homegrown entertainment platform which served as an outlet for Naz to express his passions whilst fulfilling his need to help build. With accolades spanning across 2 years and multiple seasons, Naz had grown and built a creative community eager to get involved in any project. Now Naz looks to lead his community in creating safe spaces for guests to be able to share their story to speak and inspire.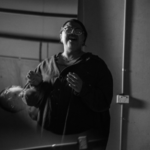 SPVRROW
Appearing through Sydney's music scene at the tender age of 17, SPVRROW has been deeply inspired by her spiritual journey, soaking in the vocal flavour of musicians such as Floetry and Odd Future along her own musical endeavours.
SPVRROW released her debut single 'Drug Dealer' in 2019, setting summer to a lovely start, gaining overwhelming support and gaining airplay from the likes of Triple J and FBi Radio.
Proudly funded by the NSW Government in association with Blacktown City Council and Blacktown Arts.