Blacktown Arts congratulates Melbourne-based artist Leon Zhan for winning the People's Choice Prize as part of the 2020 Blacktown City Art Prize.
The acrylic on canvas work, AirDrop, was named the winner based on a popular vote as part of the exhibition at The Leo Kelly Blacktown Arts Centre. Almost 3000 votes – 2759 online and 180 in person – were tallied as part of the People's Choice Prize, which comes with $1000 in prize money.
The work was one of 111 finalist artworks selected for exhibition in the BCAP between 28 November, 2020 and 28 January, 2021. Artworks were judged Kyra Kum-Sing (Artist, Curator, Boomalli Aboriginal Artists Co-operative), Cath Barcan (Artist, Head of Art, Nepean Arts & Design Centre, TAFE NSW) and Pedro de Almeida (Senior Curator, Museum of Contemporary Art Australia).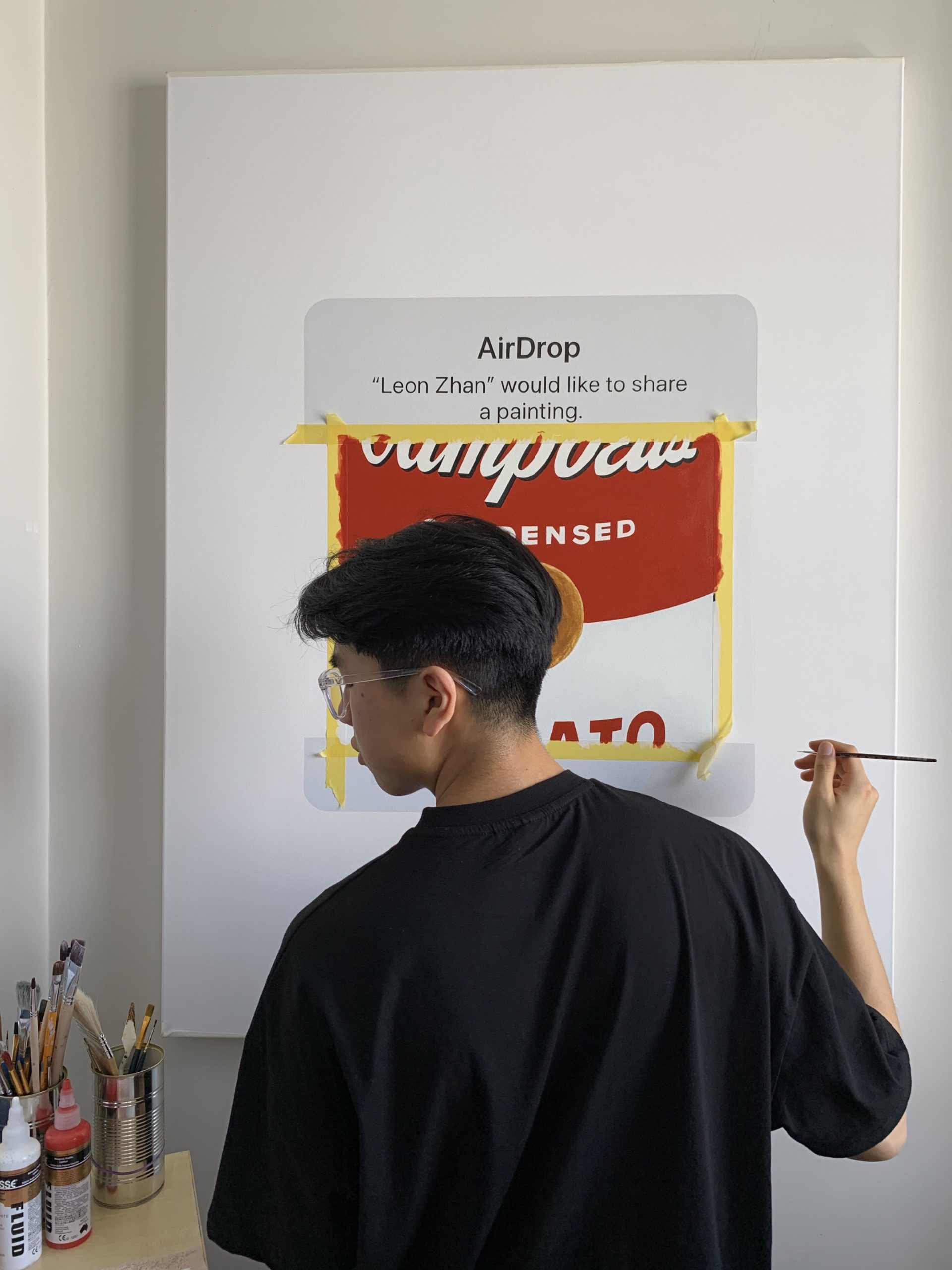 Blacktown City Mayor, Tony Bleasdale OAM, said the community chose an outstanding work.
"Congratulations to Leon Zhan for winning the People's Choice Prize with this incredibly striking piece of art," Mayor Bleasdale said.
"Now in its 25th year, the Blacktown City Art Prize is a major cultural event in western Sydney.
"There were a record number of pieces submitted this year – almost 900 – and all the finalists selected were very impressive."
Mr Zhan said it was an honour to have won the Prize and he was very pleased that so many people took enjoyment from AirDrop.
"In this work, I took a familiar interface that we only perceive digitally and recontextualised it through painting to create the impression that the canvas has a digital potential which viewers can interact with," Mr Zhan said.
"It comments on the idea of authorship through a contemporary lens by looking backwards as well as forwards. It is up to the viewer to decide whether they 'Accept' or 'Decline'.
"To achieve this level of precision it took about a month to complete this painting.
"It's an honour to receive such an award and to know that so many people also enjoyed my work is extremely gratifying to me. Thank you to Blacktown Arts for providing this opportunity and thank you to everyone who supported and voted."
The major Blacktown City Art Prizes were announced last November. Read the announcement here.