Looking for something creative and fun for the kids to do these school holidays? Decorate postcard sized artworks, make music with everyday objects or learn how to weave in one of our new Winter school holiday workshops at Blacktown Arts.

Looking for Positives
Craft your own design and learn how to screen print in this workshop by art teacher Coralie Horsnell. Coralie will walk participants through the process of creating a silk screen template and then printing your design onto fabric or cardboard.
Learn how to create templates from paper that mask or expose printing space, then use colourful paint to print your design using a silk screen.
Cost: $15
Facilitator: Coralie Horsnell
Age: Primary school and early high school kids
Dates and times:
Tuesday 29 June 2021
10.30 am to 12.30 pm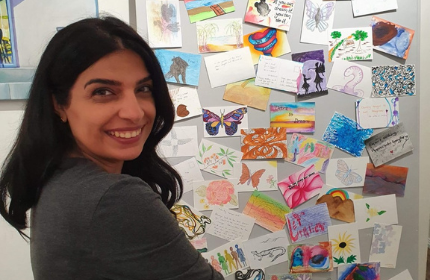 Letters of Love
Bring your children to the Arts Centre and write letters celebrating love and diversity. Paint your designs onto postcard sized mini artworks and add a message to your younger self, your child or someone you love.
You can take your artwork home or contribute it to Letters of Love, a community art project by artist Negin Chahoud. Wear your artmaking clothes as things might get messy.
Cost: Free
Facilitator: Negin Chahoud
Age: All ages (adult supervision is required)
Dates and times:
Wednesday 30 June 2021
10.30 am to 12.30 pm – drop in anytime

Moths to a Flame – Climate change moth making workshop
Artist Alex Byrne invites our community to participate in Moths to a Flame, a global creative response to the climate emergency. Moths to a Flame is engaging thousands of people in creative activity and conversation inspired by our energy systems, relationship with nature, and the climate emergency.
Using 20,000 moths made by participants worldwide, Moths to a Flame will be a magnificent art installation made by citizens from around the world displayed at Glasgow's botanic gardens during the 26th UN Climate Change Conference of the Parties (COP26) in November 2021.
Participate in this global movement by joining us on Wednesday 30 June at 10.30 am – 3.30 pm to create your own moth and join thousands of others in the Moths to a Flame installation. Alex will show you how to use her templates of a local moth species in Blacktown to create your own moth out of a milk bottle. The moths you create will then be sent overseas to join this call to action for climate and contribute to the art installation.
All materials are supplied however donations of milk bottles are welcome.
You can follow the project here: www.mothstoaflame.art
Cost: Free
Facilitator: Alex Byrne
Age: All ages
Dates and times:
Wednesday 30 June 2021
10.30 am to 3.30 pm – drop in anytime

Face Off with Emmanuel
Learn how to draw and paint a colourful, realistic portrait of a face with artist Emmanuel Asante. Emmanuel teaches workshop participants the intricacies of drawing a face, from learning about the face's proportions to correct shading and colouring, how to capture expression and how to make the eyes follow you around the room.
You can bring your own photo to work from or use one of ours – all art making materials are supplied. You will leave with an accurate, colourful portrait ready to hang on a wall.
Cost: $15
Facilitator: Emmanuel Asante
Age: 10+
Dates and times:
Thursday 1 July 2021
10.30 am to 12.30 pm

Winter Weaving
Learn how to weave your own textile wall hanging in this fun workshop for ages 6+. Artist Marietta Zafirakos teaches participants how to create their own simple loom for weaving using cardboard and sticks, and then create a unique design out of scrap fabric.
Experience the simple, tactile joy of weaving. Personalise your creation with items that you bring from home, such as your own fabrics, ribbons, beads, buttons or sprigs of plants.
Cost: $15
Facilitator: Marietta Zafirakos
Age: 6+
Dates and times:
Friday 2 July 2021
10.30 am to 12.30 pm

Spellbound Storytime performance and craft
Come and hear entrancing stories and songs by bilingual storytellers Spellbound Storytime – a collective supported by the Multicultural Women's Hub at Information and Cultural Exchange. Performing in English and Hindi, women tell personal stories that reflect their cultural heritage and their contemporary lives in western Sydney. After the storytelling performance, children and their adults are invited to stay for an interactive art activity.
Rubeena Tasneem and Suraiya Sultana are part of the Spellbound Storytime Collective, which formed in 2018. Since they formed the collective, the duo has performed at various festivals and storytelling events across Sydney.
Cost: $15 per family (parent/carer + up to 3 children)
Facilitators: Rubeena Tasneem and Suraiya Sultana
Age: Children and families
Dates and times:
Saturday 3 July 2021
11.00 am to 12.30 pm

My Favourite Place
Artist Skye Andrew teaches primary school-age kids how to create a picture of their favourite place. Using watercolours, charcoal, pencils and acrylic paint, kids will experiment with practice drawings before creating their own picture to take home.
You can draw your favourite spot at a beach, in the bush, at the park, or even in your imagination. Practice by sketching the scene on butchers paper before crafting your final masterpiece onto canvases.
Cost: $15
Facilitator: Skye Andrew
Age: Children under 12 years old
Dates and times:
Tuesday 6 July 2021
10.30 am to 12.30 pm

Junkyard Beats music and dance workshop
An interactive, high energy music and dance workshop where ordinary household objects are transformed into musical instruments. Discover new sounds, dance moves and ways to make music in this unique journey into rhythm and sound.
Plastic buckets, water bottles, wheelie bins and more all become percussion instruments in this fun and playful workshop by Junkyard Beats.
Cost: $15
Facilitator: Junkyard Beats
Age: 7+
Dates and times:
Tuesday 6 July 2021
11 am – 12 pm

Figures in Clay
Get your hands messy learning how to create a figure from a block of clay using modelling and sculpting techniques with artist Ahyoun Angela Lee. Sculpt a figure from your imagination and take it home or leave it to be fired and pick it up later.
Using terracotta clay, wire and modelling tools, participants learn the basics of crafting a sculpture from clay, and let their imagination run wild.
Cost: $15
Facilitator: Ahyoun Angela Lee
Age: 10+
Dates and times:
Wednesday 7 July 2021
10.30 am to 12.30 pm


Let's Paint Landscapes
Learn how to paint your own landscape masterpiece in this step-by-step workshop for all skill levels. Artist Eman Nasr walks participants through the steps to create their own landscape painting, from the basics of foreground, middle-ground and background dimensions, to sketching in pencil, mixing colourful acrylic paints and painting on canvas.
Children aged eight and up are invited to learn the fundamentals of landscape painting and take home their very own piece of artwork.
Cost: $15
Facilitator: Eman Nasr
Age: 8+
Dates and times:
Thursday 8 July 2021
10.30 am to 12.30 pm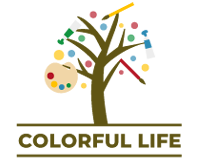 Notes for parents and carers
all children under 9 years must be accompanied by a parent or carer. Due to COVID-19, only one parent or carer can accompany the child or group of children in their care. Please remember to book a free ticket
all materials are provided except for art smocks and aprons, so please consider bringing your own or wearing clothes that can get dirty if you're a messy painter or art maker!
workshop numbers are limited to be COVID safe in line with NSW government public health guidelines
no food or drink is currently available for purchase at The Leo Kelly Blacktown Arts Centre. Please provide your child with a water bottle for their session. Feel free to bring your coffee or a snack while you are visiting The Leo Kelly Blacktown Arts Centre.
our nearest café is the Young Lions coffee cart, located 200m directly across the road from the Arts Centre on Flushcombe Rd with opening hours 7.15 am – 4.00 pm, Monday – Friday.