Join First Nations artists, Judy Watson and Venessa Possum, as they discuss their art practice and the significance of 2020, the 250th year since James Cook's arrival in Australia. The audience will see the Terra inFirma exhibition artists in conversation and have the unique opportunity to ask questions about their practice and the themes of the exhibition. Tune in for this engaging and lively conversation with two significant contemporary artists.
When: Thursday 4 June at 1 pm – 2 pm
Where: Zoom
---

Judy Watson
Watson trained as a print-maker and her work in painting, video and installation often relies upon the use of layers to create a sense of different realities co-existing. As an Indigenous artist, the depiction of the land has an ongoing significance in her practice.
She has been commissioned by the City of Sydney to create a major public work of art for their Eora Journey arts program. The sculpture, titled bara and expected to be in place by 2020, will be located at the Royal Botanic Gardens in Sydney. The installation consists of a representation of bara, or fish hooks made for thousands of years by women from the local Eora nation.
Courtesy the artist and Milani Gallery, Brisbane.
Click here to learn more about Judy Watson's work in Terra inFirma
Click here to learn more about Judy Watson and discover Milani Gallery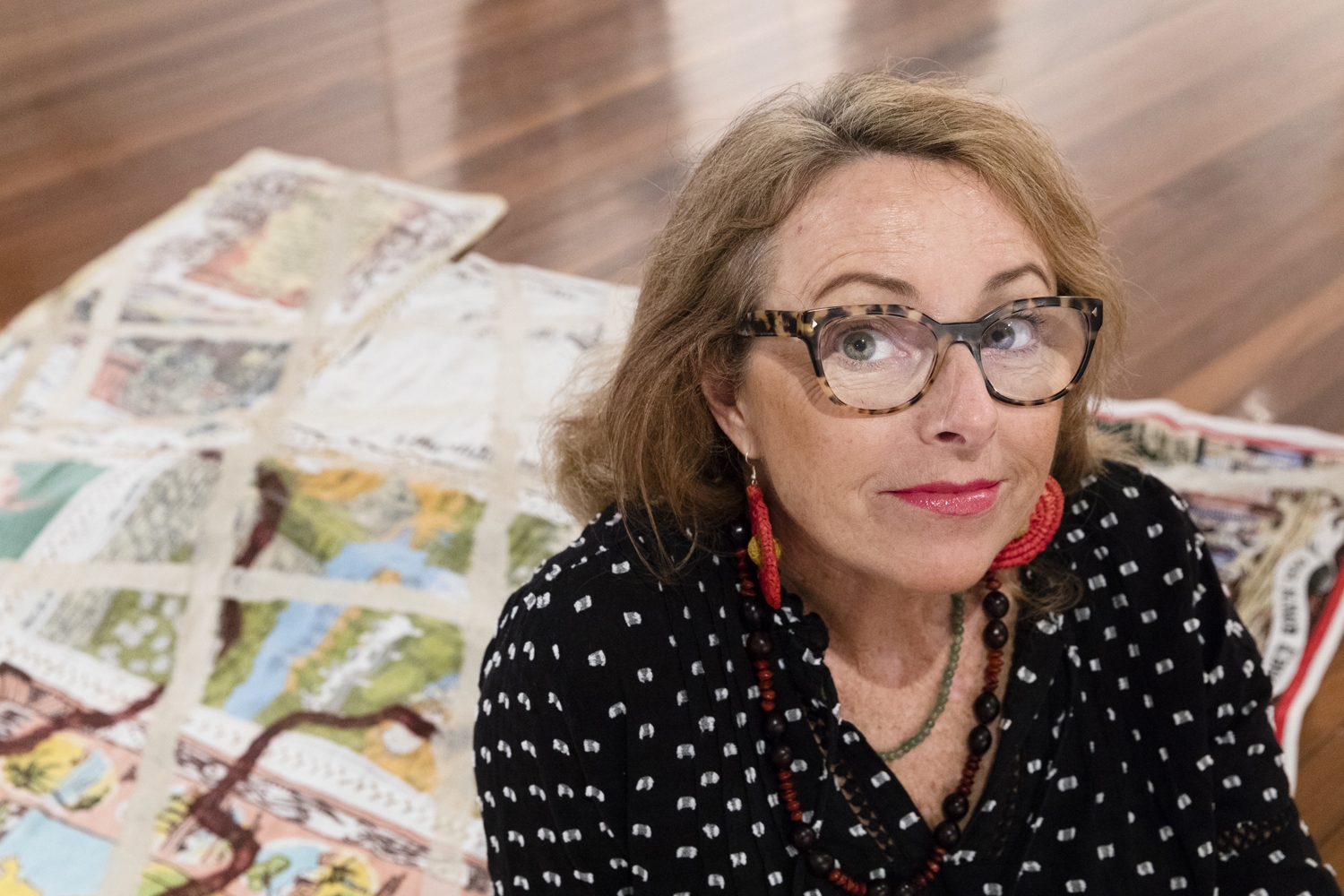 Venessa Possum
Venessa Possum is currently a candidate in a PhD in Fine Art at Griffith University in Queensland and holds
a Bachelor of Contemporary Australian Indigenous Art (CAIA) and a Bachelor of Fine Art (Honours). She has won the
Griffith University Medal, an Arrow Energy Scholarship and a Griffith University Doctoral Scholarship. Her artwork has
been selected for exhibitions, private collections and contemporary art prizes. She teaches in Aboriginal visual art
courses and lectures and tutors in the course "Aboriginal Art and Culture" at Griffith University. She is highly engaged
in creative facilitation and professional consultation for cultural projects that have seen the repatriation of Darug
knowledges.
Click here to learn more about Venessa Possum's work in Terra inFirma