Artists: Leanne Mulgo Watson, Peter Rush, Erin Wilkins and Bundeluk Watson. Curated by Tian Zhang.
Curator: Tian Zhang
Hosts: Jamie Eastwood, Saqlain Saleh, Sima Alikhani, Samuel Kim, Kelcie Bryant, Narjis Mirza, Linda Brescia, Margo Carter, Nico Bauer, Mary Nguyen, Dongwang Fan
Grab a pen and take part in this interactive drawing and colouring-in gallery.
The artists have provided outlines of plants, animals and the human environment on the walls of the gallery. Find your favourites and colour them in, or create your own drawings and notes for Blacktown — past, present and future.
Follow the songlines, the Dreaming pathways of ancestral beings. Let them guide you through place and time to learn more about Darug Nura (Country). Darug people are the Custodians of this area we now know as Blacktown City.
Blacktown is home to many and everyone is welcome here. Grab a pen and add your favourite places, secret spaces, memories and messages for our ever-changing city.
Listen
Click here to listen to the artists talk about the images and stories in Songlines and Sightlines.
Leanne Mulgo Watson
Leanne Mulgo Watson is a Darug artist-educator based in Blacktown who has illustrated children's books including Cooee Mittigar and contributed to Young Dark Emu. Leanne is the daughter of Aunty Edna Watson. She has been a director of the Darug Custodian Aboriginal Corporation for many years. Cooee Mittigar is her first book. She says "I had always wanted to create books to share our knowledge, as education is the key to our culture staying strong".
Image: Kylie Christian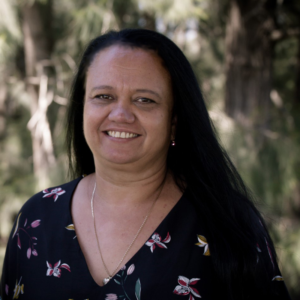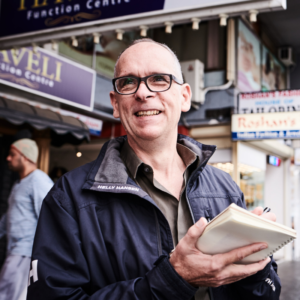 Peter Rush
With an interest in the urban environment, Sydney-based artist Peter Rush sketches familiar places and everyday life in an insightful way. An architect by trade, Rush works with materials that range from pen and paper to used cereal boxes to capture the mood, expression and texture of city streets.
Image: Joshua Morris
Erin Wilkins
Erin Wilkins is a strong and proud Darug woman from the Hawkesbury River.
Erin was born and raised in western Sydney, and enjoys being on Country with her sons and grandchildren, connecting with her culture and participating in cultural practices.
Her passion is to continually work towards promoting awareness and strengthening connection to Culture and Country through education and engagement with people of all ages and backgrounds.
"Bringing people on a journey of understanding and respect while leading them into their own pathways and journeys of knowledge, awareness and acceptance is what I work towards".
Image: Kylie Christian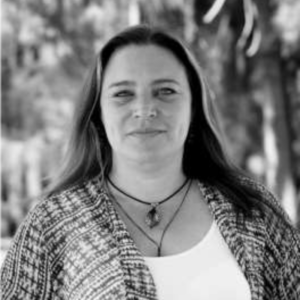 Bundeluk Watson
Bundeluk Watson is Aunty Edna Watson and Allan Watson's son. He was a Darug artist and an educator who grew up in western Sydney and spent many years protecting Darug country. He spent his adult life in the Blue Mountains. Bundeluk started painting with his mother and Aunty and continued to paint for many years travelling all over the world sharing Darug Knowledge and culture.
Tian Zhang
Based in Sydney on Darug Country, Tian Zhang is an award-winning curator and changemaker working at the intersections of art and cultural practice. Her work often involves a recalibration of rituals and cultural phenomena within our understandings of contemporary art and life. She has more than ten years' experience producing culturally-attentive and site-responsive projects, working with organisations such as Utp, Parramatta Artists' Studios, Blacktown Arts, Sydney Customs House, Brisbane Festival and Brisbane City Council.
With a deep commitment to grassroots, collective and collaborative practices, Tian is a founding co-director of Pari, a new artist-run initiative for Parramatta, and formerly chair and co-director of Firstdraft. She has participated in the Australia Council for the Arts' Future Leaders Program and the British Council's INTERSECT Program. She currently sits on the board of Utp, an organisation at the forefront of art and social change since 1979.
Image: Zan Wimberley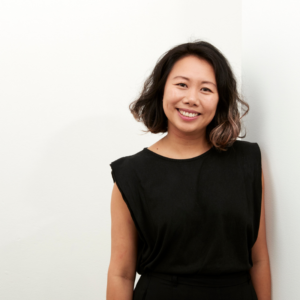 Image: Leanne Mulgo Watson and Peter Rush, Songlines and Sightlines, 2021
Proudly funded by the NSW Government in association with Blacktown City Council and Blacktown Arts.