Mary Thi Nguyen is a local Vietnamese-Australian artist who received a Blacktown Arts Pat Parker Residency in 2019. She is also a part of our Open studio group of local artists. To UnMask is an exhibition of Mary's work for the Pat Parker Residency and the Open studio. You can see To UnMask at The Leo Kelly Blacktown Arts Centre until 26 September 2020.
Blacktown Arts' Beth Sorensen sat down with Mary to chat about her art practice, her research for the Pat Parker Residency and the Open studio community.
---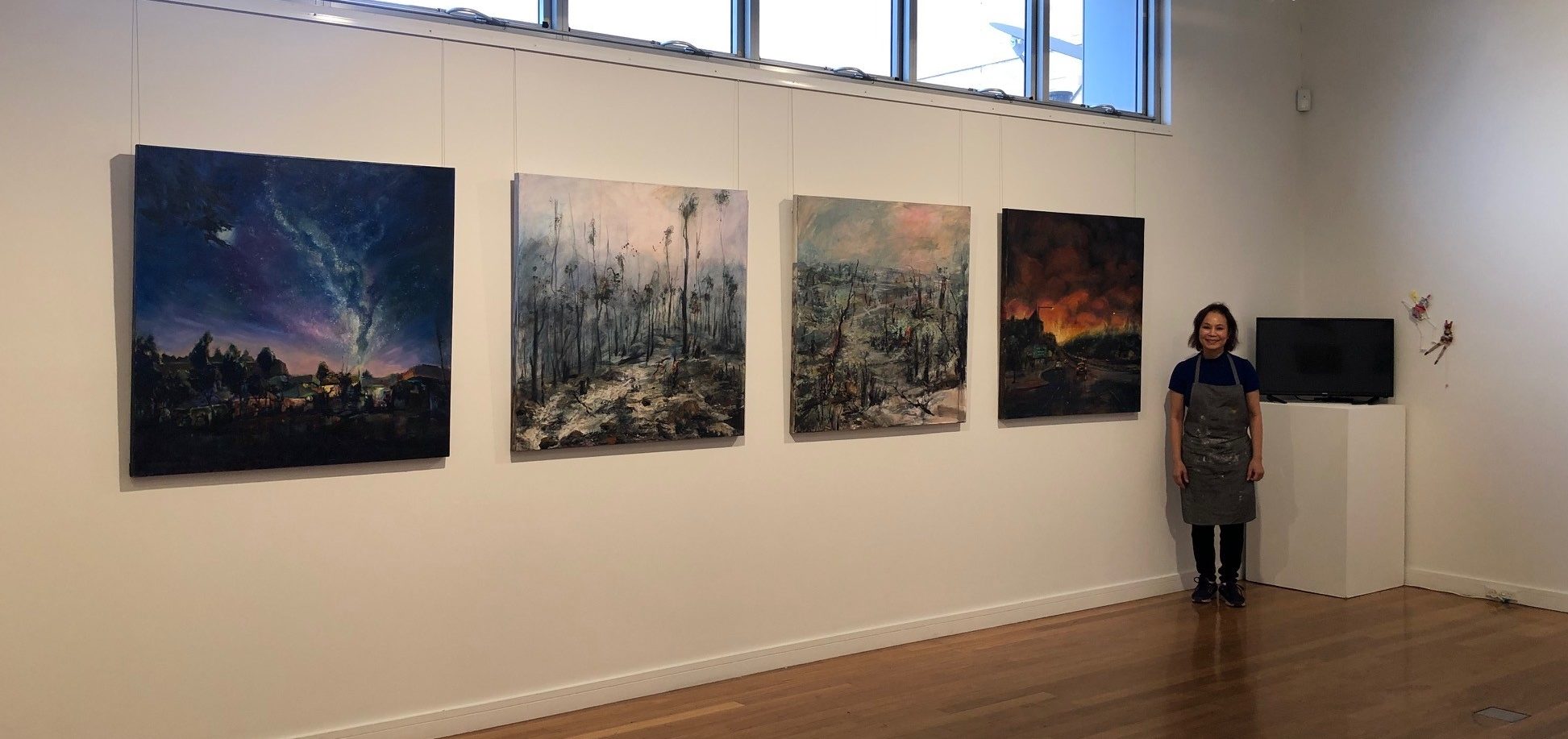 Where did your passion for art begin?
When I was young in Vietnam, I loved drawing and anything that encompassed art. I was studying at an art college but my studies were interrupted as I had to flee the country after the war.
How has your art practice developed over time? 
I grew up learning traditional art. My passion for contemporary art forms such as installation and stop-motion animation have deepened the more I learnt about them.
The Pat Parker Residency honours Patricia Parker's (OAM) pioneering contribution to the development of community arts in Blacktown and beyond. It's open to artists with ideas for innovative collaborations with communities in the spirit of Pat Parker's passions including women's rights. What did you focus on for your Pat Parker Residency?
I delved into the hazardous and toxic environment of nail salons. I had a personal and insightful approach, getting to know the women who worked at these salons over 3 weeks. I observed and encouraged them to share their thoughts, experiences and concerns about the industry, including dust hazards, and respiratory and skin ailments.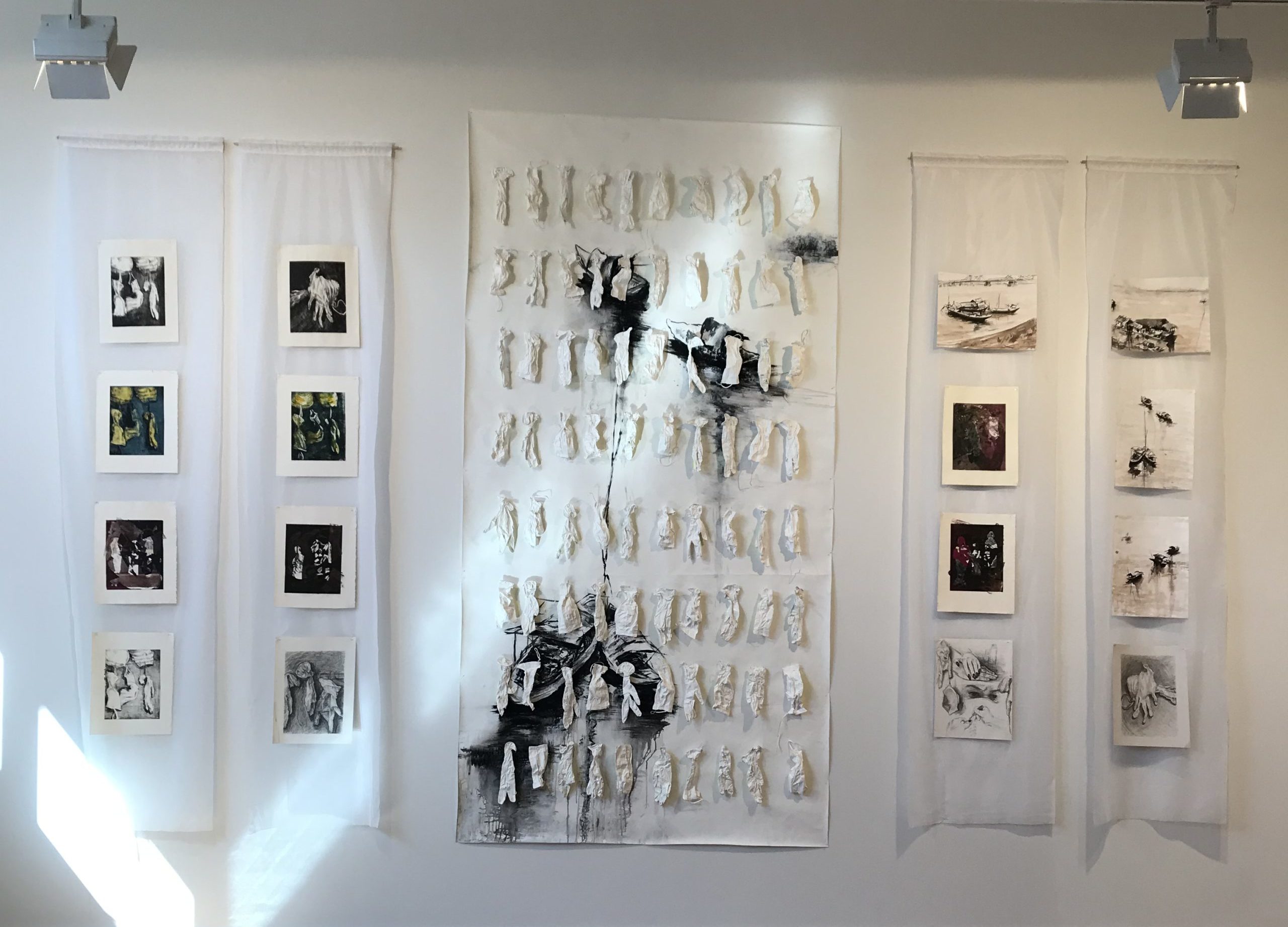 What sparked your interest in exploring the beauty industry, specifically nail salons?
The nail industry is prominent in the Vietnamese community. The subject is close to me as I worked in these same nail salons for years. There is a stigma around speaking up about the toxic environment, as speaking up could be seen as ungrateful or result in termination. Also, the Vietnamese community tend to keep concerns to themselves. Looking from the outside in, I wanted to bring light to the issue and be a voice for the women in the industry.
How did you create the artworks in the exhibition?
The installations were made out of nail supplies and gloves. One of the installations involved sculpting gloves to form human-like figures which were mounted onto a linen backdrop with charcoal and acrylic splatters. In another, I mounted nail tips and gloves onto an acrylic painting. I mounted a series of prints and drawings against a sheer curtain. Four large paintings and 6 small paintings were created using oils.
What is your favourite part about being in the Open studio group at Blacktown Arts? How has your practice changed since joining?
I value and enjoy the teamwork within the group. I tend to overwork my art and never know when to stop. However, since participating in the group, it has been particularly helpful to have insights and opinions from other members so I can be satisfied with my work.
What do you hope people will learn from seeing your exhibition?
To not be afraid to speak up about the truth. This is not a single salon's experience, this is speaking for all salons across the world. This is for the health of the workers as well as the customers.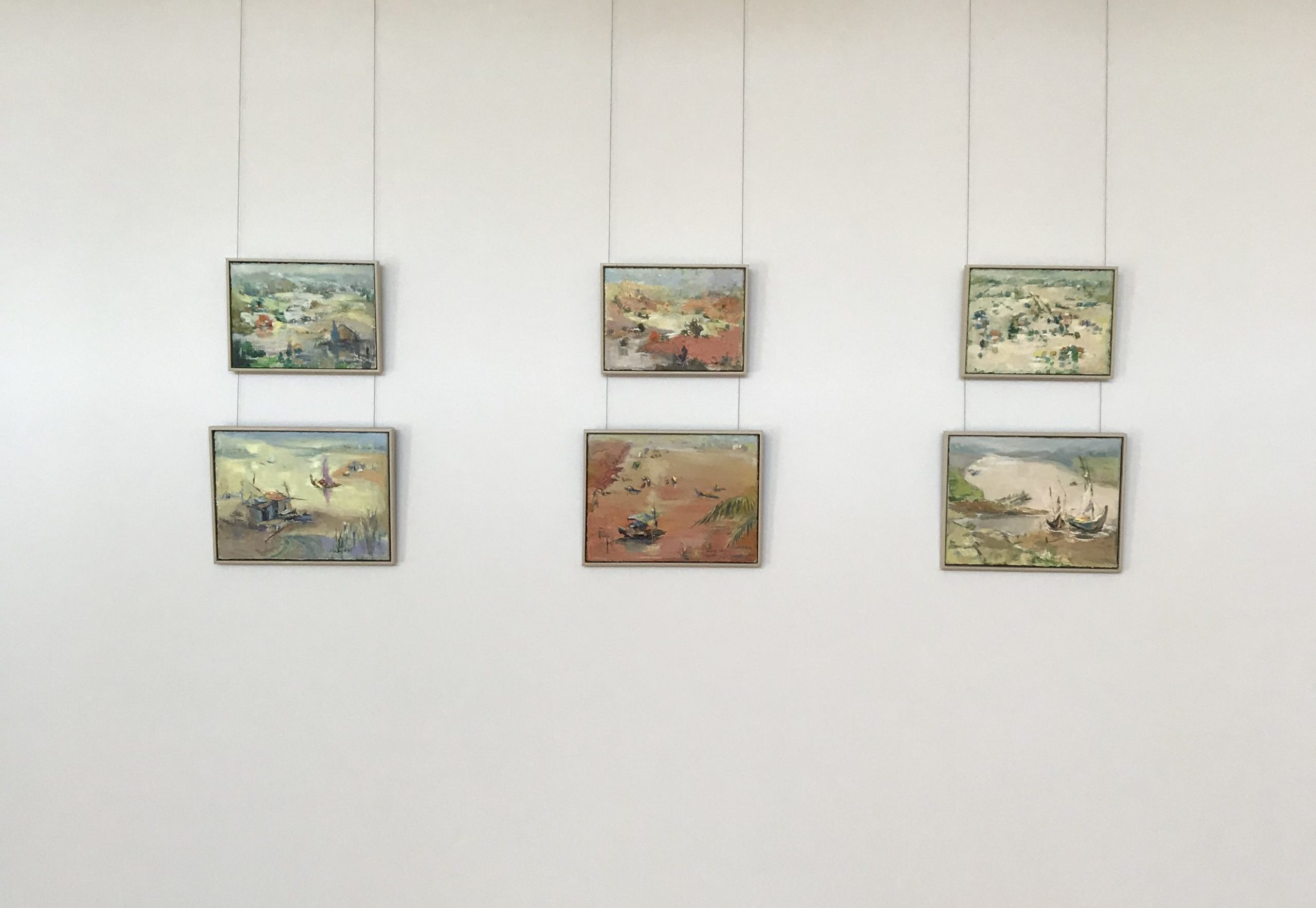 What are your goals for the future of nail salons? 
I propose that if there was an overhanging exhaust fan at each table to vacuum the toxic fumes and dust, the harm would be far reduced. However, the key is education and I hope that my work has planted the seed to start the conversation.
Click here to learn more about Mary's exhibition To UnMask.
Photo credit
Joshua Morris