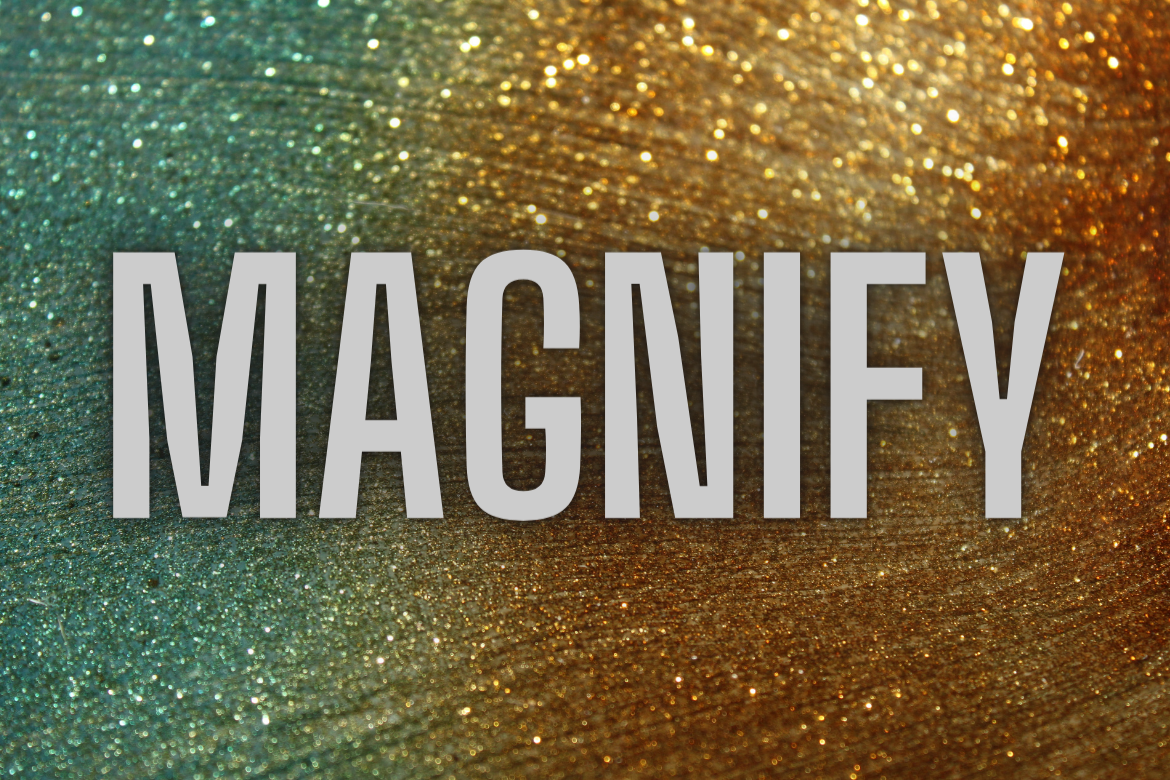 Draped in vibrant fabric, enveloped by the vast cityscape of Sydney. This is who we are. This is our world. Wherever we go, we dance.
– Agal Dance Company, Magnify artist
This album is a representation of …core themes…an honest course through post invasion Aboriginal land, from a particular perspective, as much as it can be shared. Mine. 
– Shannon Smith, Magnify artist
This year, six artists have embarked on developing new ideas through conversations and research as part of the Magnify program.
Working across visual arts, music, dance, film, performance and writing, the work is inspired by the artists' relationship in and surrounding Blacktown, the places and spaces that invoke artistic expression and connection to our suburb.
Keep an eye out on our blog and socials for weekly updates on the incredible artists building this artistic platform from the ground up. Step into the world of home studios, zoom rehearsals and first-time collaborations to follow the artists' creative process throughout this development.
What is Magnify?
Magnify profiles new works by emerging artists from western Sydney, with the aim of supporting new and diverse voices and multi-artform practices that engages audiences in new ways and places. It explores connection to place and our City's multifaceted identity.
Magnify is a place-based response to creative expression and artistic exchanges between artists and places in western Sydney.
COVID-19 restrictions have heavily impacted the way the Magnify artists are approaching their work during the creative development. Restricted to online meetings, rehearsals and a more isolated and separate making experience, artists have persevered to make work and use the limitations as a creative launchpad. Many of the artists reside in and are connected to communities in LGA's labelled "of concern". What this means for the community and the experience of more restrictive measures in place for western Sydney is the current landscape where the creativity in Magnify comes from.
With one successful iteration in 2019, Blacktown arts hopes to launch a second version of Magnify in 2022. We are committed to developing a platform that is unique to western Sydney and amplifies the work of artists in the region on their terms and innovating on festival and artist development models.
The Magnify creative development is supported by the Australia Council for the Arts and Create NSW.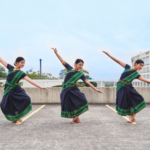 Agal Dance
Agal Dance Company was established in August 2018 and is based in Parramatta.  A contemporary dance company, Agal explores the style of Bharathanatyam (South Indian Classical Dance). It is the only company in Australia using a South Asian vocabulary to critically think about the world and the issues affecting the Australian South Asian diaspora.
Agal has recently presented for MCA ARTBAR, Radha's House Party, curator Shahmen. Vivid  2019, Critical Path (SPACE Program 2020) and Force Majeure (INCITE, 2020). Agal is currently in development for new full-scale work based in Seven Hills to be premiered at Magnify (Blacktown Arts).
Rizcel Gagawanan
Rizcel Gagawanan is a Filipina-Australian actor, writer, and producer originally from unceded Turrbal land but now lives and works on unceded Gadigal Land. She has performed on stage and screen, and has worked in writers' rooms for several television programs. Rizcel is the co-founder and co-producer of Ka-llective Productions, a Sydney-based collective of Filipinx and Asian Australian creatives from multiple disciplines. Rizcel is a proud member of Sweatshop, a literacy movement in Western Sydney. Rizcel's latest short story, Act Like a Filipino, is featured in Racism: Stories on Fear, Hate & Bigotry (Sweatshop, 2021). She was previously on the board of Women in Theatre and Screen, and was part of Sport for Jove's 2020 Producer Mentorship Program and Darlinghurst Theatre Company's 2019 Emerging Theatre Makers Program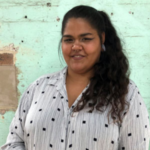 Emily Johnson
Emily Johnson is a 27 year old Barkindji, Latjilatji, Wakka Wakka and Biri Gubba woman originally from Broken Hill, living and working in Sydney on Gadigal country. Emily is the program coordinator for Solid Ground – an initiative that provides Aboriginal and Torres Strait Islander education and employment opportunities in the arts through Carriageworks and Blacktown Arts. She is also the visual artist and online content creator and viral Tik Tokker behind the handle 'howdoidelete1'.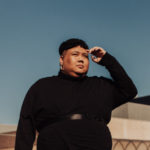 Mark Mariano
Mark Mariano is a Filipino editor, writer, and social media whiz from Doonside in western Sydney. Proudly queer, Mark has worked as an editor and contributor for prestigious organisations including the United Nations NSW, SBS, ABC, StoryCasters and Netflix ANZ.
Mark is a part of the Sweatshop Western Sydney Literacy Movement, through which he contributed to and sub-edited their 'Racism' anthology. He appeared at the 2020 National Young Writers' Festival, the 2021 Sydney Writers' Festival, and performed for Queerstories at Riverside Theatres (2021).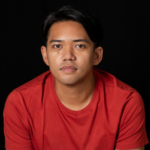 Vonne Patiag
Vonne Patiag is an AACTA and AWGIE nominated filmmaker based in Western Sydney. He co-wrote and associate produced on Australia's first prime time Filipino TV series THE UNUSUAL SUSPECTS (SBS) for Aquarius Films and upcoming anthology feature film HERE OUT WEST (ABC) for Emerald Productions & Co-Curious. He also show-ran and directed HALAL GURLS (ABC, Marseilles Webfest 2020, New Zealand Webfest 2020, Rio Webfest 2020) and directed and wrote TOMGIRL (SBS, Outfest Fusion LA 2020, Palm Springs Shortfest 2019, St Kilda Film Festival 2019), a 10-minute short that serves as a proof-of-concept for the feature. He was recently awarded the Spirit Of The West award by Made In The West Film Festival for his impact on promoting inclusive filmmaking practices in the Australia film industry.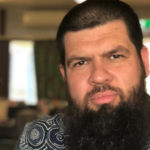 Shannon Smith
Shannon Smith is a Gomeroi man, an Indigenous hiphop artist and digital illustrator who has been active in the Greater Sydney community for over ten years.
As a performer, he has been involved in ChangeFest, SpeakUP Urban Poetry, Say No to Ice Day (Mt Druitt) and other various events.  As a workshop director, his clients have included Westfield shopping centres, the Song Room, City of Parramatta, Sydney Olympic Park Authority, Noffs Foundation, Blacktown City Council as well as others.
His work has included performances at various venues in the Sydney music scene, including Venue 505, Foundry 616 and Acer Arena (Qudos Bank Arena) as an opening act for international speaker, Nicky Cruz.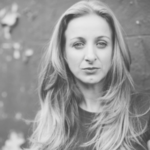 Claudia Chidiac (Creative Producer)
Claudia Chidiac is a theatre maker and creative producer. Since 2001 she has worked with diverse communities, arts and community agencies. From 2010 – 2014 she was the Creative Producer of Performance and Music and Theatre Producer/Curator at Casula Powerhouse Arts Centre (CPAC). She created and produced the award winning Way Out West Festival for Children (2011 – 2013 and 2017 – 2020). From 2005 – 2010 she was the Artistic Director and Executive Officer of PYT Fairfield, where she was responsible for directing, and producing the company's artistic program and developing training opportunities for emerging artists in Western Sydney.
Magnify is proudly supported by:
Carriageworks
Carriageworks is the largest multi-arts centre in Australia. We support artists and producers to develop and present major new works in performance, visual arts and related artforms. Reflecting the diverse communities of urban Sydney, our artist-led program is ambitious, radical and always inclusive.
Curiousworks
Curiousworks works at the intersection of storytelling, technology and DIY innovation, CuriousWorks sits squarely in the multi-arts, media landscape, continually evolving with the tools, platforms and technologies available. These digital and human forms of storytelling open the door to a world of new possibilities and innovative ways to create and share stories with community, both locally and globally.

Winnie Dunn (Editor)
Winnie Dunn is a Tongan-Australian writer and arts worker from Mt Druitt. She is the general manager of Sweatshop: Western Sydney Literacy Movement and holds a Bachelor of Arts degree from Western Sydney University. Winnie's work has been published in the Sydney Review of Books, The Saturday Paper, The Griffith Review, Meanjin Quarterly, SBS Voices, Southerly and Cordite. She is the editor of several anthologies, most notable Sweatshop Women – Australia's first anthology entirely written, edited and designed by women of colour. Winnie is currently completing her debut novel as the recipient of a 2019 CAL Ignite Grant. As part of the Magnify Creative Development, Winnie is supporting the new work and development of Mark Mariano and Rizcel Gagawanan through an editorial process.