Blacktown, get ready for some kweer, kolour and fabulousness
Drape yourself in red, black and yellow… Swim in blue, white and green… Paint the town pink… And Kolour Me Kweer!
Join us for a celebration of diverse LGBTIQA+ people in Blacktown and Western Sydney. Launching on 8 June 2020, the two-week online parade will serve up fabulous entertainment and workshops, hosted by our stunning First Nations Kweens – Tyra Bankstown, Shannan Marino, Nova Gina, Josie Baker, and a special workshop by Liam Benson.
After you werk the runway, serve face, command the stage, devour the scenery, run up a summer frock and death drop to the floor, Kolour Me Kweer culminates in a dazzling live online event of fierce performances on Friday 19 June, co-hosted by the indomitable Nana Miss Koori.
So get ready to go west and sashay the Blacktown way!
This program is proudly supported by ACON.
Full Program
Welcome to Kolour Me Kweer
A short but sweet welcome to Country by Julie Webb, Dharug Traditional Knowledge Holder followed by a sassy opening to the digital program from the fabulous Tyra Bankstown, Liam Benson, Shannan Marino, and Nova Gina.
Workshop 1: 'Pink Lemonade Lewk' – Makeup tips with Shannan Marino
Dharug and Maori makeup extraordinaire Shannan Marino is a quadruple threat: singer, dancer, actor and look queen artiste. Learn how to make your eyes pop, your lips plump and your skin glisten in the hardware store or the dance floor. Yaaaaas!
Workshop 2: Head piece accessorising with Liam Benson
Design and create your own unique headpiece by experimenting with simple materials from around your home. Liam will guide you through creative play as you combine shapes, colours and texture to transform something special into the spectacular.
Workshop 3 & 4: Walk Walk Fashion Baby with Joseph Cardona aka Josie Baker
Fire up that old Janome and pull out your hot glue guns, Ms Josie Baker is here to lick the end of the cotton thread and skillfully navigate it through the eye of a needle. To keep you on trend in the sweltering Western Sydney heat Ms Baker will show you how to run up a summer frock in four minutes.
And for a global pandemic quick-sew a stylish face mask in five. Bedazzler not included.
Workshop 5: Stage presence with Nova Gina
Veteran drag superstar Nova Gina imparts her ancient knowledge of stage presence, charisma and audience seduction. Nova will teach you how to command a stage, secrets of a lip sync assassin and how to keep it real in the blinding spotlights.
Live performance starring all the Queens
Join our First Nation Kweens for a Facebook live online performance beamed around the world from Blacktown Arts. The Tiddas will showcase their individual style, and talents as they sing their hearts out, burn up the dancefloor and celebrate our love for community and Country.
The Kweens take on the Brush Challenge
Watch as the Kweens transform into glamorous divas with the stroke of a blending brush. Want to be part of the fabulous challenge? Film your transformation, upload it to Facebook or Instagram and tag @blacktownarts.
---
Meet the Kweens
Tyra Bankstown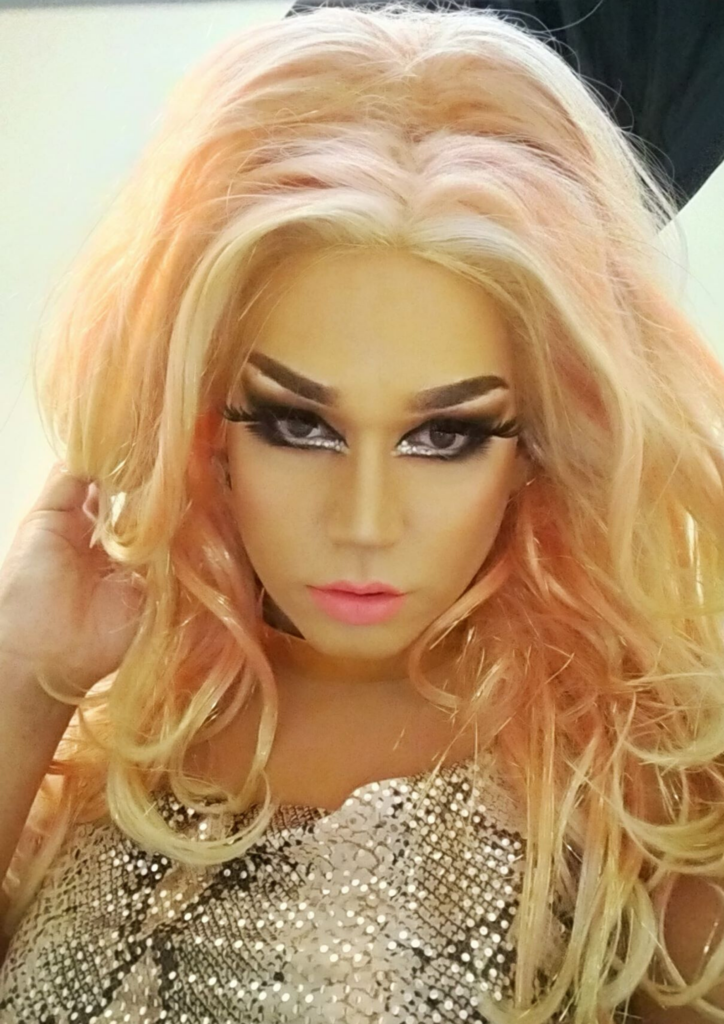 Tyra very much values family, community and country. During her time in the Northern Territory, she worked with the Party Passport team to raise and donate over $30,000 for numerous charities and organisations. Hosting and creating LGBTIQ2 safe spaces are a passion for her. Being an advocate for Indigenous queer culture and showing the rest of Australia that the Drag descendants of the original peoples of this country are here to spread love and turn out the party!
Liam Benson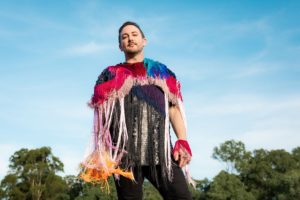 Liam Benson is a multi-disciplinary artist whose practice incorporates performance, photography, video and textiles. Benson's practice is informed by working collaboratively with diverse communities through an ongoing conversation about how culture, sub-culture and identity interrelate and evolve. Image credit Jacquie Manning.
Joseph Cardona aka Josie Baker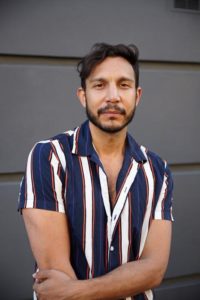 Joseph Cardona aka Josie Baker is a Gurindji, Malak Malak performer from Darwin. Josie first started drag in 2004 and in 2017 she won the nationwide competition Miss First Nations 2017. Josie has graced the stage and screen being in productions such as Chicago, Dreamgirls and is in Australian Films such as All about Eve, Spear and Black Divaz. Joseph also works as a dance choreographer, actor and teaches a heels dance class called "Strut".
Nova Gina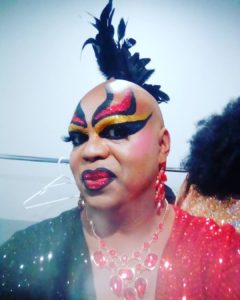 Dallas Webster is a Dunghutti (Kempsey NSW) born man. About six years ago Dallas started dabbling in the Art form of Drag. Known throughout the LGBTQI and mainstream community as Nova Gina.
Having travelled extensively throughout Australia, Nova Gina has headlined a few main stages and gigs including the Alice Springs Pride Carnivale, both Sydney (Heaps Gay) and Melbourne (Coming back out Ball) town halls to a wedding in Geraldton and performances for ATSI LGBTQI in Cairns and Melbourne.
Dallas/Nova became recognised when she was a contestant in the Inaugural Miss First Nation Competition in Darwin back in 2018. She scooped up the coveted 'Miss Congeniality' title and was cover girl for the documentary Black Divaz, filmed throughout the week-long competition and still a highlight at international LGBTQI/queer film festivals.
Shannan Marino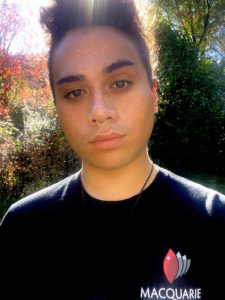 Shannan Marino is of both Dharug/Dharawal and Maori descent.  He lives in the Sydney Basin area, and is an artist across various disciplines.
Shannan is a student and is in his final year at the Academy of Music and Performing Arts (AMPA), majoring in voice – A Bachelor of Contemporary Performance.
Shannan has been fortunate to have worked within the makeup industry, whilst studying. He has been a makeup artist at Myer, promoting the brand name MAC and went on to work for a company called Miss Australia, specialising in makeup artistry.
Nana Miss Koori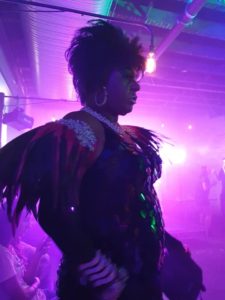 Born in Sydney at Crown Street Womens Hospital on Gadigal Land, Nana is a proud Gadigal Gay from the Eora Nation with strong connections to the La Perouse and Nowra communities. Nana has been Involved in many events, such as Mardi Gras, as a drag performer, and as a supporter of Black Pearlz based in Sydney.
In February 2018, Nana was co-curator and co-emcee of Black Nulla – Koori Gras, convened by Moogahlin Performing Arts, during Sydney's Gay and Lesbian Mardi Gras, and performed numerous Welcome to Country ceremonies for the event.
Nana has performed in NSW country towns such as Walgett, Moree, Narrabri, Brewarrina, Gilgandra, Lightning Ridge, Gunnedah, Bathurst, Cessnock and La Perouse. From December 2015, she has performed regularly at Redfern's Family and Culture Day on the Block, as well as Club Redfern. She loves performing in various music genres such as country, rock and pop.
Meet the Producer
Steven Lindsay Ross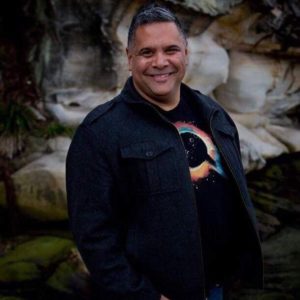 Steven Lindsay Ross or Stevie is a queer man from the Wamba Wamba Nation and has cultural and family connections to the Wiradjuri, Mutthi Mutthi and Gunditjmara Nations.
Throughout his career Steven has worked in various public servant roles in local government, Indigenous policy and rights and arts coordination.
Steven was also a dancer at NASIDA in the 1990's and is a cultural producer, curator and published writer.  Image credit Tina FiveAsh.
This program is proudly brought to you by