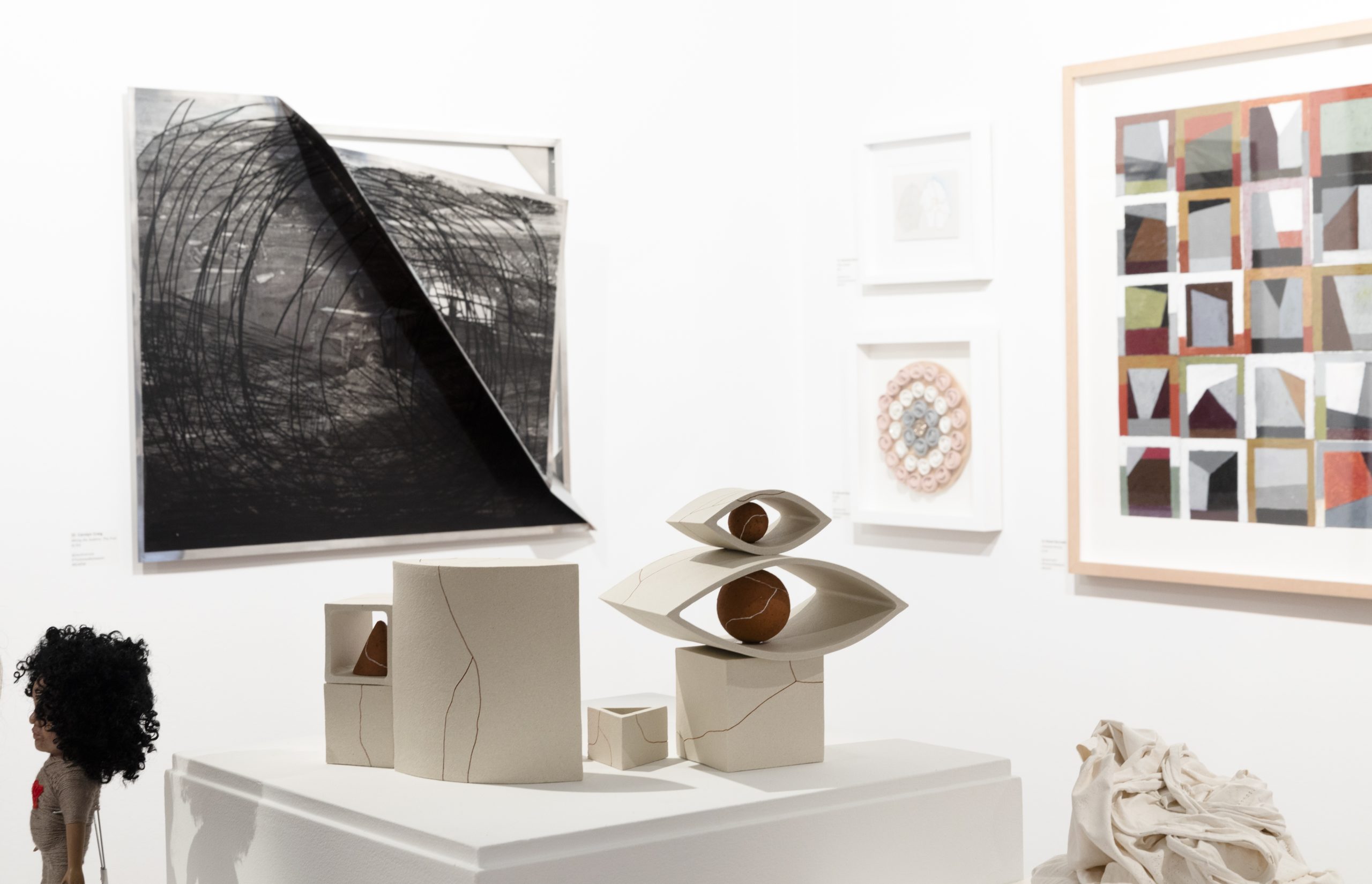 Now in its 26th year of the Blacktown City Art Prize. It is a highly valued art prize that offers $20,000 worth of prizes. This annual exhibition has built a reputation for showcasing the creativity of the region and elevating the profiles and careers of the finalists. Local, regional and national artists are invited to submit entries in drawing, painting, sculpture, ceramics, photomedia and mixed media.
Image: Installation view, 2020 Blacktown City Art Prize exhibition. Photo: Silversalt Photography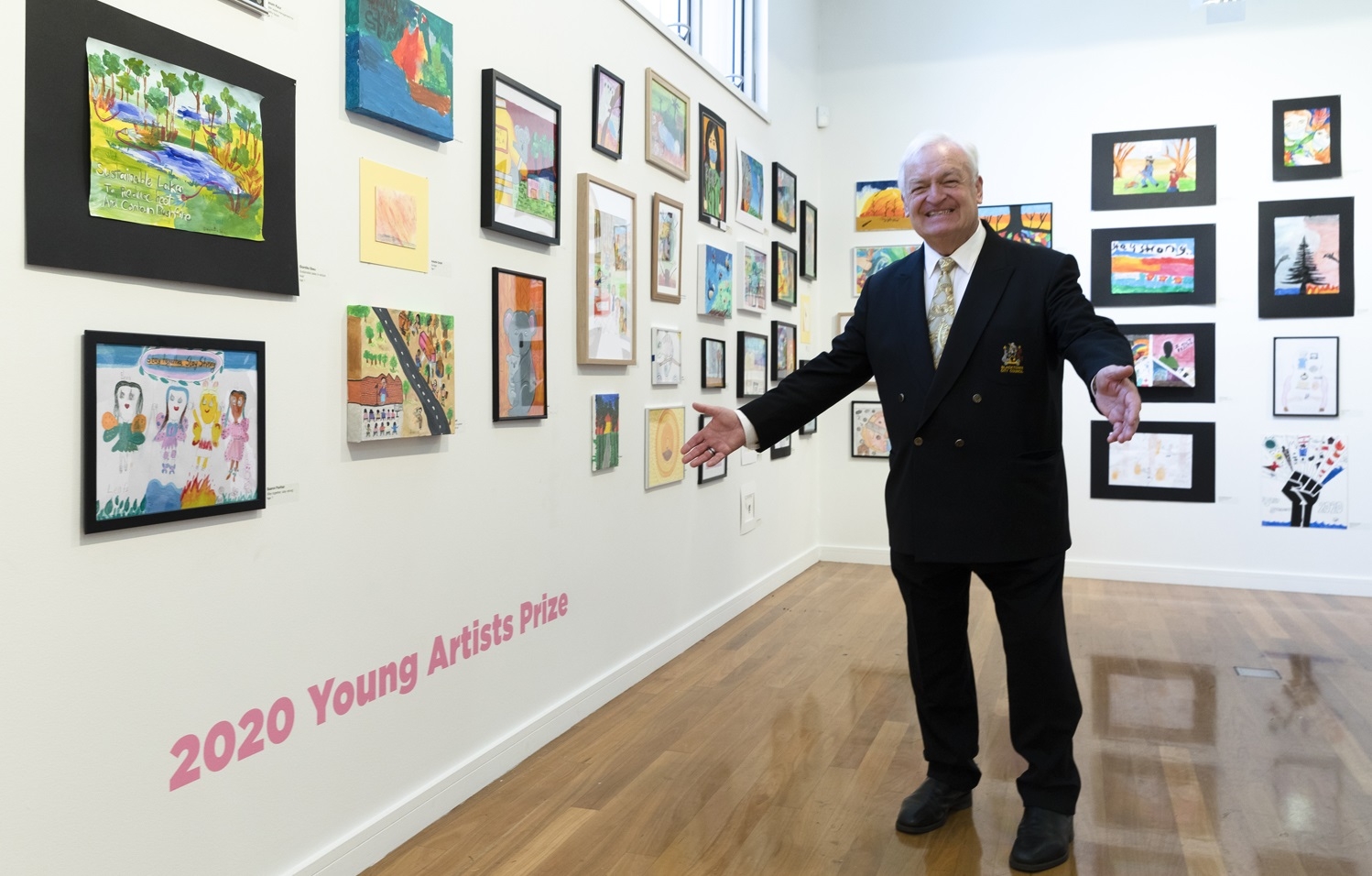 The Blacktown City Art Prize also celebrates the creativity of local young people through an environmentally-themed Young Artists Prize. This section is open to 3 – 15 year olds and prizes will be given to the winners of each age group and participation awards will be provided for all exhibiting young artists.
Image: Mayor of Blacktown City Tony Bleasdale OAM at the Young Artists Awards 2020. Photo: Silversalt Photography
The Blacktown City Art Prize is proudly sponsored by