We're thrilled to announce the judges for the 2020 Blacktown City Art Prize. This year, we welcome Kyra Kum-Sing (Boomalli Aboriginal Artists Co-operative), Cath Barcan (Nepean Arts & Design Centre, TAFE NSW) and Pedro de Almeida (Museum of Contemporary Art) to our judging panel.
Learn more about them below.
Kyra Kum-Sing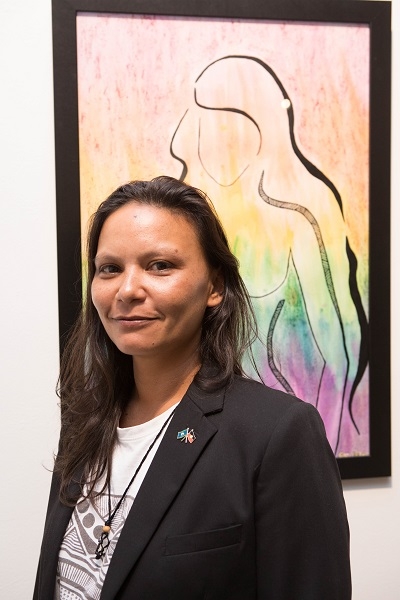 Kyra Kum-Sing is a Malera Bandjalan, Mitakoodi woman. Kyra has been the curator at Boomalli Aboriginal Artists Co-operative for the past 3 years and has a Bachelor of Media from Southern Cross University.
Throughout her career, Kyra has curated a number of exhibitions including Boomalli's 25th Anniversary Mardi Gras Exhibition: Original Box, Deadly Women of Redfern at the National Centre for Indigenous Excellence, the MCA Art Bar and inVISIBLE.
Kyra is also a consultant for the Aboriginal site heritage and repatriation work on Bandjalan Country in Northern New South Wales, where she is working on revitalising the Malera Bandjalan language. Kyra has extensive experience working in services for Aboriginal people, including at the Aboriginal Medical Service, Redfern; Aboriginal and Islander Health Worker Journal and Yabun Festival. Kyra is a passionate advocate for Aboriginal rights and self-determination and the Aboriginal arts and cultural sector.
Kyra is an Encounters Fellow Alumni from the National Museum of Australia. In 2019 she travelled to London, Paris and Canberra to receive mentoring from major international institutions as part of her fellowship.
Cath Barcan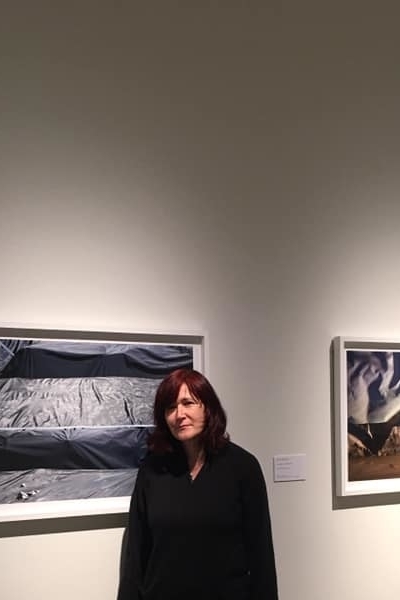 Cath Barcan has exhibited photography in Australia for over 30 years. She is Head Teacher of Visual Arts at Nepean Arts and Design Centre, TAFE NSW- Kingswood. A graduate of the University of Newcastle and the University of Tasmania, Cath also holds a Masters of Visual Arts from Sydney College of the Arts, University of Sydney.
Cath has been a finalist in major Australian art prizes including the Blake Prize for Religious Art, the Hazelhurst Art on Paper Award, the National Photography Prize, and most recently, the Headon Landscape Award. In 2017, Cath was awarded the Premier's University of NSW Creative Arts Scholarship, and undertook post-graduate study in Museums and Galleries entrepreneurship at Goldsmiths, University of London.
The twin themes of wrapped food and the wrapped landscape have preoccupied her works over the last 5 years, and were explored in her recent solo exhibition at the Blue Mountains Cultural Centre.
Pedro de Almeida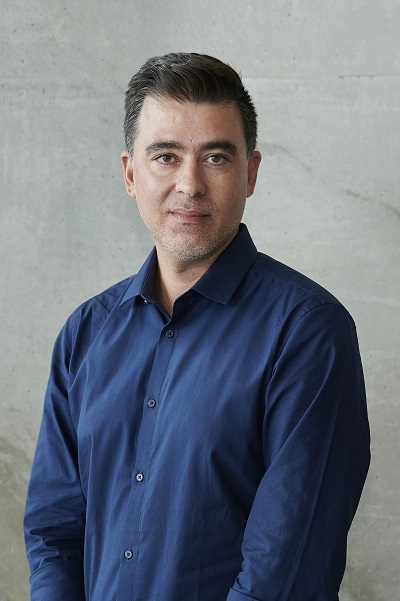 Pedro de Almeida is Senior Curator, C3West at Museum of Contemporary Art, Sydney. He has produced artistic and cultural programs that have been distinguished by their emphasis on commissioning new work and engaging culturally and socially diverse artists, communities and audiences. He has held senior program positions at 4A Centre for Contemporary Asian Art (2012–2019) and Campbelltown Arts Centre (2008–2011), with a focus on a multidisciplinary programs and socially engaged practices. In addition, he has curated exhibitions and produced programs for the Australian Centre for Photography, Sydney Living Museums and Sydney Olympic Park.
Pedro's writing on art is published regularly in artists' monographs, exhibition catalogues and magazines including ArtAsiaPacific, Art Monthly Australasia, Broadsheet Journal and Photofile among others. He was founding editor of 4A Papers (2016–2019) that saw him commission seven issues of writing from contributors working in the Asia Pacific region. In 2017, he participated in the Experimenter Curators' Hub, Kolkata.