Workshops For Children, Young People and Families
TERM 2 - 2022
Creative workshops for children and families continue at The Leo Kelly Blacktown Arts Centre in Term 2.
Led by experienced artists and facilitators, these fun, dynamic and interactive workshops are a great way to connect with your child's creativity and to spend quality time together as a family.
This term, join Mary Nguyen and Saqlain Binte Saleh for a very special Kids Art Club program full of art and celebration, then join Sima Alikhani and create landscape paintings or your own family mandala in our Family Art Workshops.
Mary Nguyen and Saqlain Binte Saleh return to deliver Kids Art Club each Thursday afternoon at 4pm during Term 2.
This term, create artworks inspired by moments of celebration and some of the world's best-known artists. Experiment with new techniques and learn new skills in this fun and supportive series.
Facilitators Mary T Nguyen and Saqlain Binte Saleh
Date Thursdays 28 April – 30 June 2022
* Kids Art Club on Thursday 12 May will be held at Max Webber Library
28 April - Celebrations: World Book Day 
5 May - Famous Artists: Matisse 
12 May – Celebrations: Families
19 May – Famous Artists: Vincent Namatjira 
26 May – Celebrations: International day of families 
2 June – Famous Artists: Yayoi Kusama 
9 June – Celebrations: Reconciliation Week 
16 June – Famous Artists: Van Gogh 
23 June – Celebrations: Birthdays 
30 June – Famous Artists: Sally Gabori
Time 4 – 5 pm
Cost $10 per session + booking fees
Age Primary school age
Children 9 years and under must be accompanied by an adult.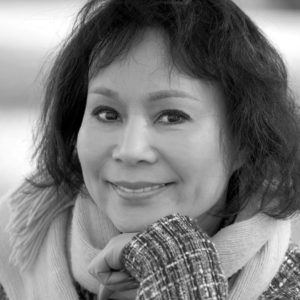 Mary T Nguyen is a western Sydney based creative artist that works with abstracts, portraits, landscape, still life and sculptures. Mary was born in Hanoi, Vietnam where she attended formal training with well known artists at the University of Fine Arts. She migrated to Australia and after many years of hard work raising her family in Australia, she continued her artistic pursuits, gaining her Bachelor of Fine Arts from the UNSW College of Fine Arts (COFA) in Sydney. Her body of work is a combination of the collected personal experiences that have been enriched by the Australian culture, environment and also her memories of home. Mary's work transverses drawing, painting, installation and sculpture.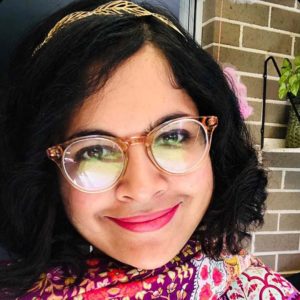 Saqlain Binte Saleh is an artist from Blacktown and has been facilitating workshops at Blacktown Arts and in the community for several years. Saqlain studied design at TAFE and now develops her own artistic work which is vibrant and expressive using charcoals, paints and watercolour. Saqlain continues to experiment and learn new skills and brings these experiences to her teaching.
Need an excuse to be creative and spend time together as a family? Then look no further than these interactive and fun family art workshops!
Join local artist Sima Alikhani as she guides you through creative workshops in painting landscapes and creating your own family mandala.
Saturday 28 May
Paint a landscape
Saturday 25 June
Create your own family mandala
Facilitator Sima Alikhani
Date Saturdays 28 May and 25 June 2022
Time 11 am – 1 pm
Cost $10 + booking fees per parent and child. $5 + booking fees per additional child.
Age Children and families. Children must be accompanied by an adult.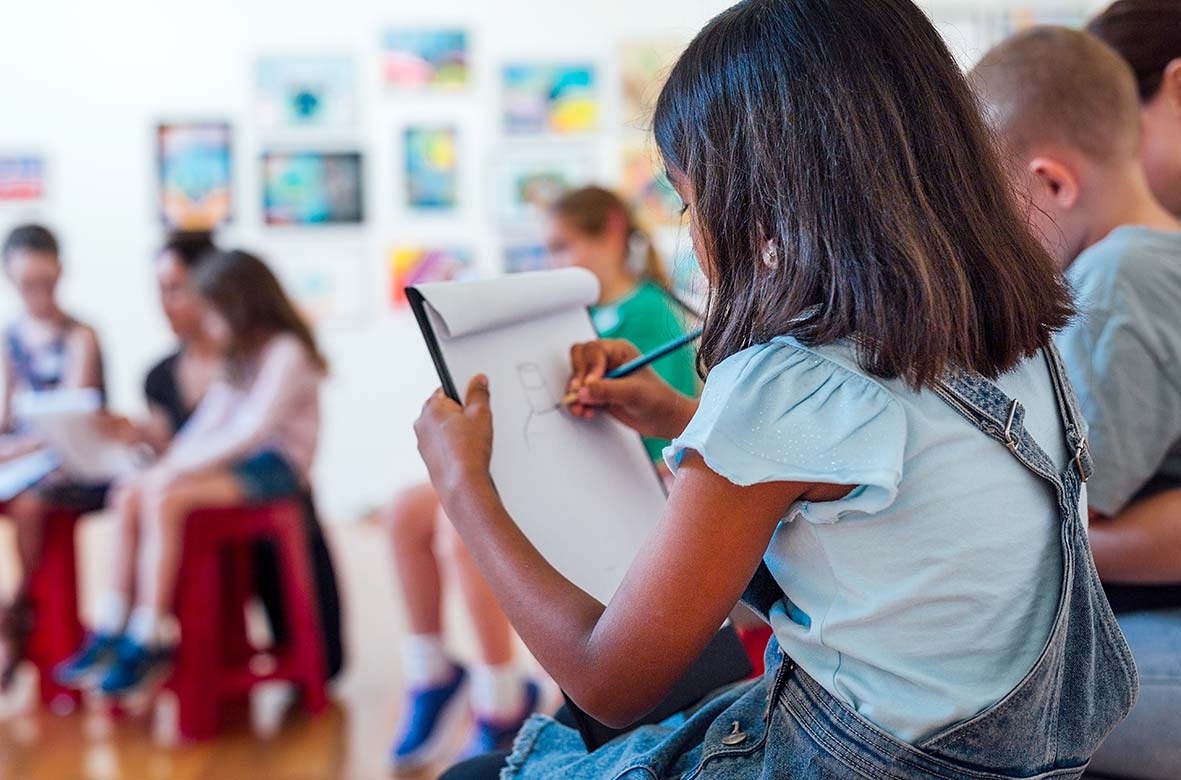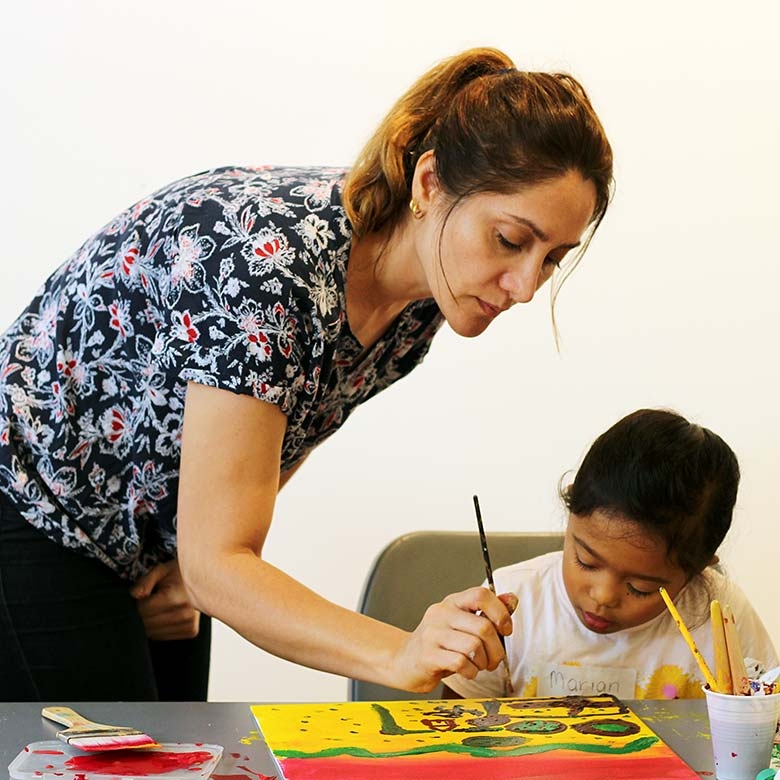 Sima Alikhani is a trained contemporary visual artist living in western Sydney. Art is Sima's passion and Sima uses her artmaking as creative therapy to help students to express emotions and reduce stress.
Sima is interested in inspiring audiences and participants to look carefully at the world around them, and to discover beauty in unusual places.   Sima has valuable experience teaching art and working with local artists in the Blacktown area and has been involved in many collaborative projects involving children and families.
Please note:
All materials are provided except for art smocks and aprons, so please consider bringing your own or wearing clothes that can get dirty if you're a messy art maker!
No food or drink is currently available for purchase at The Leo Kelly Blacktown Arts Centre. Feel free to bring your coffee or a snack while you are visiting The Leo Kelly Blacktown Arts Centre.
Our nearest café is the Young Lions coffee cart, located 200m directly across the road from the Arts Centre on Flushcombe Rd with opening hours 7.15 am – 4.00 pm, Monday – Friday.
Click here to plan your visit to The Leo Kelly Blacktown Arts Centre