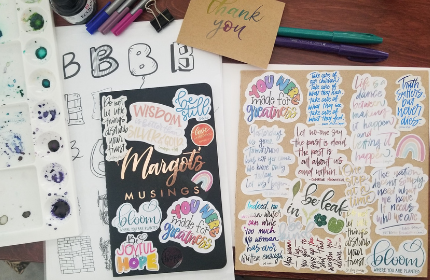 Term 4 – Open Studio Online
Creative Lettering with Joy Adan
Using basic materials work through the alphabet to create your own composition or quote.
You will Need: paper, pencils, any coloured textas
Optional materials: brush markers if you already have them or a small paint brush and something plastic to use as a palette and clean water in a cup to wash your paint brush, watercolour paper, watercolour paints. You can purchase sets directly from Joy here.
Cost: $10 per session
Age: Adults and young people
Dates and times:
Thursday 4 November, 2.00 – 3.30 pm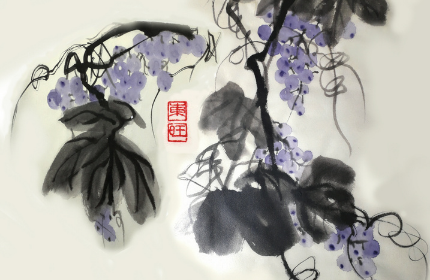 Term 4 – Open Studio Online
Still Life – Chinese ink brush painting with Dr. Fan Dongwang
Learn the basics of traditional Chinese ink brush painting, using simple but expressive brush strokes to create beautiful Chinese paintings of fruit.
You will need: 3 different sizes of Chinese painting brushes (or watercolour brushes): small, medium and large sized brushes. A small quantity of black ink (Chinese/Indian ink or black watercolour) plus purple (heliotrope) watercolour. A palette or dishes for mixing ink and colours. 3-5 sheets of A3 size rice paper (raw or semi-raw) or watercolour paper (200-300gsm). Newspaper or scrap paper to practice brush strokes. Tissues for testing colour and reducing excessive water in the brush.
Cost: $10 per session
Age: Adults and young people
Dates and times:
Thursday 11 November, 2.00 – 3.30 pm