Workshops For Adults

TERM 1 - 2022
Begin 2022 in one of our creative workshops. These low cost classes are small and lead by experienced professionals living in Blacktown and western Sydney. Each term we feature special guests and unique experiences to keep our community engaged and connected.
We look forward to welcoming you to The Leo Kelly Blacktown Arts Centre in 2022.
Looking to rediscover or connect with your creativity?
Open studio at Blacktown Arts provides a supportive place for you to begin and learn the basics or continue to develop your artistic voice.
Open Studio: Wednesday session
Open studio at Blacktown Arts provides a supportive place for you to begin and learn the basics. Undertake the guided artistic task that is offered each week by an experienced artist, or pursue your own interests and work on your own project with individually tailored practical guidance and support. Whether you desire to paint a portrait, a landscape, still life, explore abstraction, or experiment with different materials and techniques, then open studio is the place where you can set your own goals and learn basic skills to make artwork that you love. All experience levels are welcome, including total beginners to experienced artists and basic materials are supplied.
Open Studio: Thursday session
Local creatives are invited to use the professional facilities and resources of the art centre to pursue their ongoing self-directed artistic development. Make the most of this vibrant creative hub to form connections and creative alliances that will strengthen and sustain your practice. Continue to develop your artistic voice and interests, by expanding your exposure to new knowledge and skills, artworld opportunities, critical feedback and different perspectives from other like-minded creatives.
Facilitator Patrice Wills
Date Wednesday and Thursdays, 2 February – 7 April
Time 10.30am to 1.00pm
Cost $15 per session + booking fees
Age Adults and young people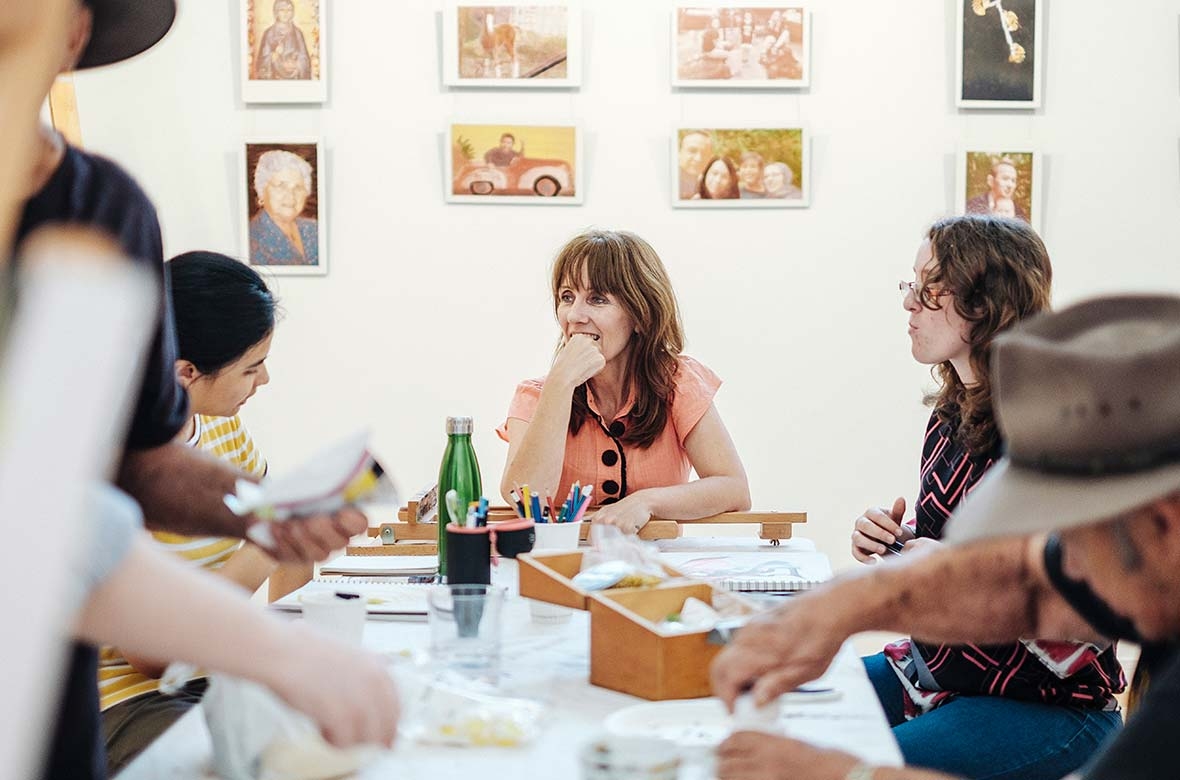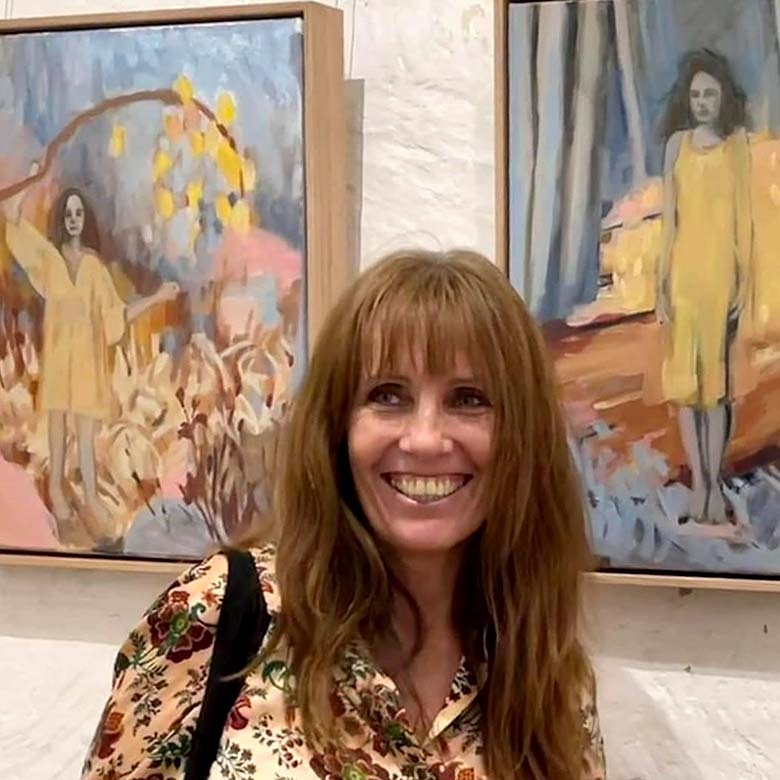 Patrice Wills has an extensive professional background working and training in visual arts, education, and health, traversing work in public arts programming. Patrice brings this life experience to her artistic practice which reflects on and explores the human condition and spirit. Patrice is an award winning artist and producer of the Blacktown Arts workhsop program. Patrice's work is exhibited regularly, and frequently selected as a finalist in art awards and accrued in private and public collections.
Symbols of Resilience Workshop
Facilitated by Artist and Psychotherapist Noula Diamantopoulos, Blacktown Arts invites artists to a professional development workshop with a difference.
Being an artist can be tough at the best of times, let alone during a pandemic. Explore themes of resilience and appreciation in this one hour workshop using mixed media to create your own symbols of resilience through journaling and meditation techniques.
This workshop has been designed for artists at all stages of their career and is kept at a low cost to enable more artists to attend. In this workshop Noula will work through practical exercises that encourage you to put your mental health first and to help you foster your wellbeing.
Facilitator Noula Diamantopoulos
Date Tuesday 15 February
Time 6-7pm on Zoom
Cost $10
Age 16+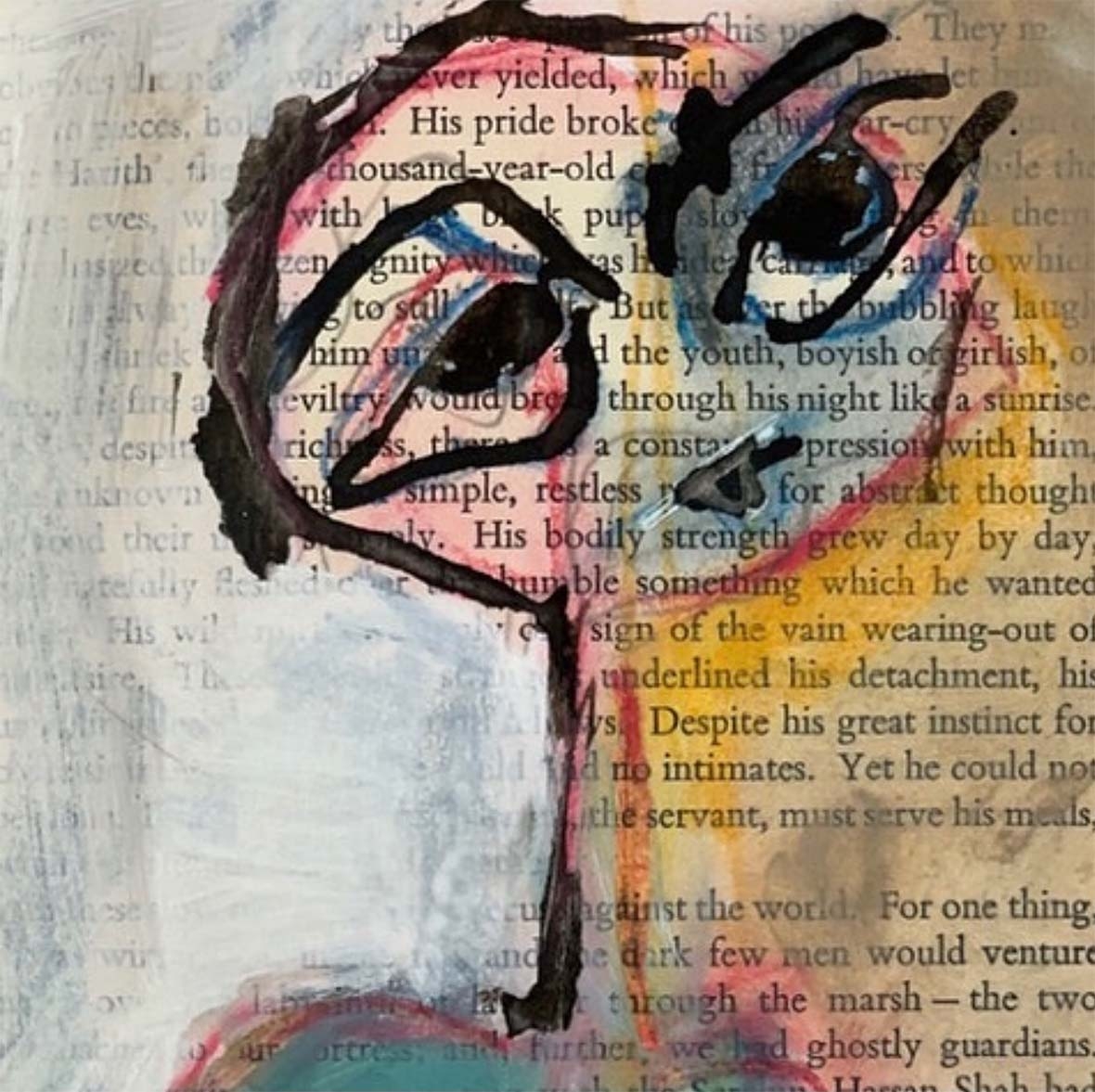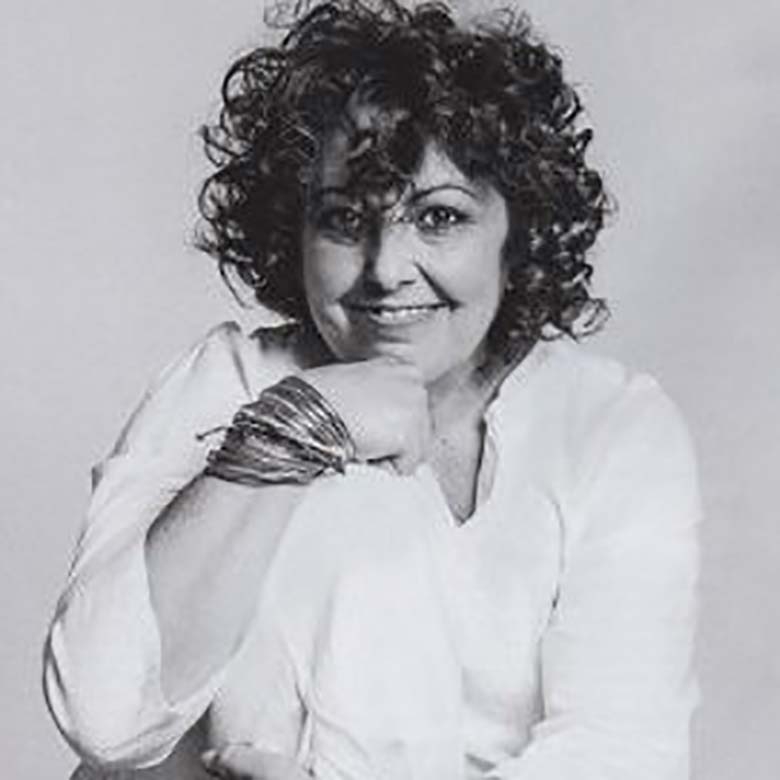 Noula Diamantopoulos is an Australian psychotherapist, author and artist. Noula's work covers three core dimensions: Firstly, her focus on providing psychotherapy support to adults who experience symptoms arising from childhood neglect, emotional adversity  and PTSD, as well as other mental health issues; Secondly within her personal art practice where she uses a range of mediums to open new conversations and perspectives on mental health issues;  Finally through workshops and courses which focus on the unique relationship between relational neuroscience, therapy and art. In addition to her Therapy and Art practice, Noula is the founding director of MANZ.org and BeCause Movement 
Charcoal Drawing Techniques Workshop
Join artist Raneen Shamon for this two-hour charcoal drawing workshop where you'll be taken through everything you need to know to start or continue your charcoal drawing journey.
In this workshop you will create artworks using charcoal and graphite pencil. From blending and shading to transferring your image, artists will learn skills in handling charcoal as a drawing tool and go through the different techniques that every artist needs to know to get started on their charcoal journey.
Facilitator Raneen Shamon
Date Saturday 12 March
Time 10.30am – 12.30pm
Cost $15 + booking fees
Age 10+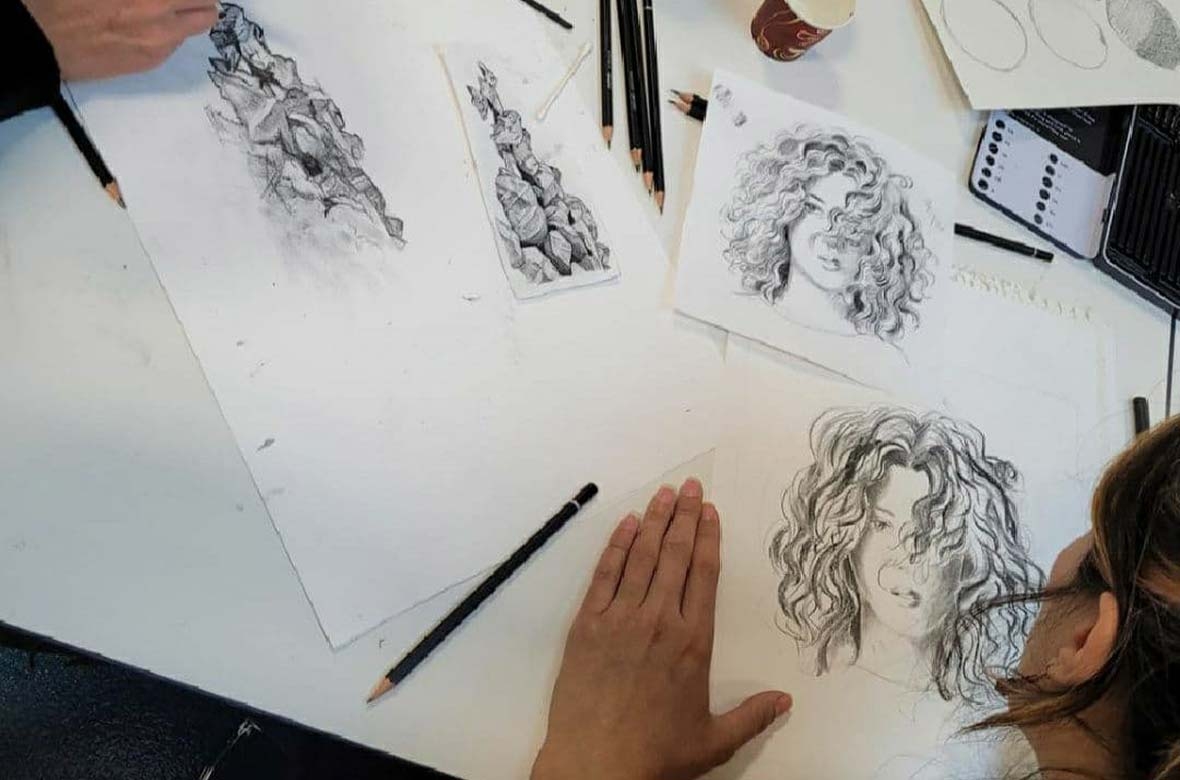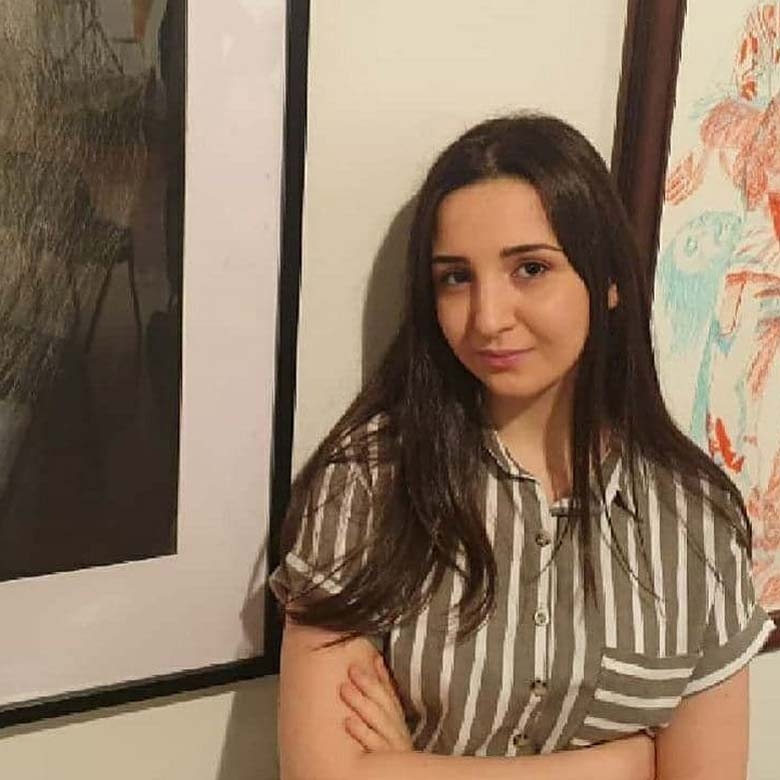 Raneen Shamon is an emerging Sydney based and award winning visual artist from Iraq. She is currently studying a Bachelor of Visual arts at the University of Sydney. Raneen is interested in exploring different ways in telling her personal story of migration. She mostly uses charcoal and pencils to create her artworks, which has exhibited in The Leo Kelly Blacktown Arts Centre, The Urban Newtown, and Abstract Thoughts Gallery. Soon to be exhibited in Manly Art Gallery in May 2022.
Painting and Drawing Outdoors (En plein air) Workshop
Making the most of the freedom and fine weather, make art outdoors for four Tuesdays in Term One 2022.
Led by experienced artist Patrice Wills, artists will meet on site to explore the local areas of Blacktown. En Plein Air is a French expression meaning "in the open air" and refers to the act of painting outdoors, with no photographic reference so the artist can paint a moment, in real-time to capture the spirit and essence of a landscape or subject by incorporating natural light, colour and movement.
Feel free to bring your own supplies and paper however basic drawing and painting materials, brushes, painting water and boards will be available. Please wear comfortable clothes and footwear, and bring a hat, drinking water, snacks and your own fold up chair if required.
During the four weeks we will be focusing on cropping and composition, working with tone, colour choices, capturing light and atmosphere, monoprinting, creating 9×5's, moving into abstraction, working from memory.
Once a booking is made participants are contacted with the location prior to the event. In the event of bad weather, the event will be postponed.
Facilitator Patrice Wills
Date Tuesdays 15 March – 5 April
Time 10.30am – 1pm
Cost $15 per session + booking fees
Age 10+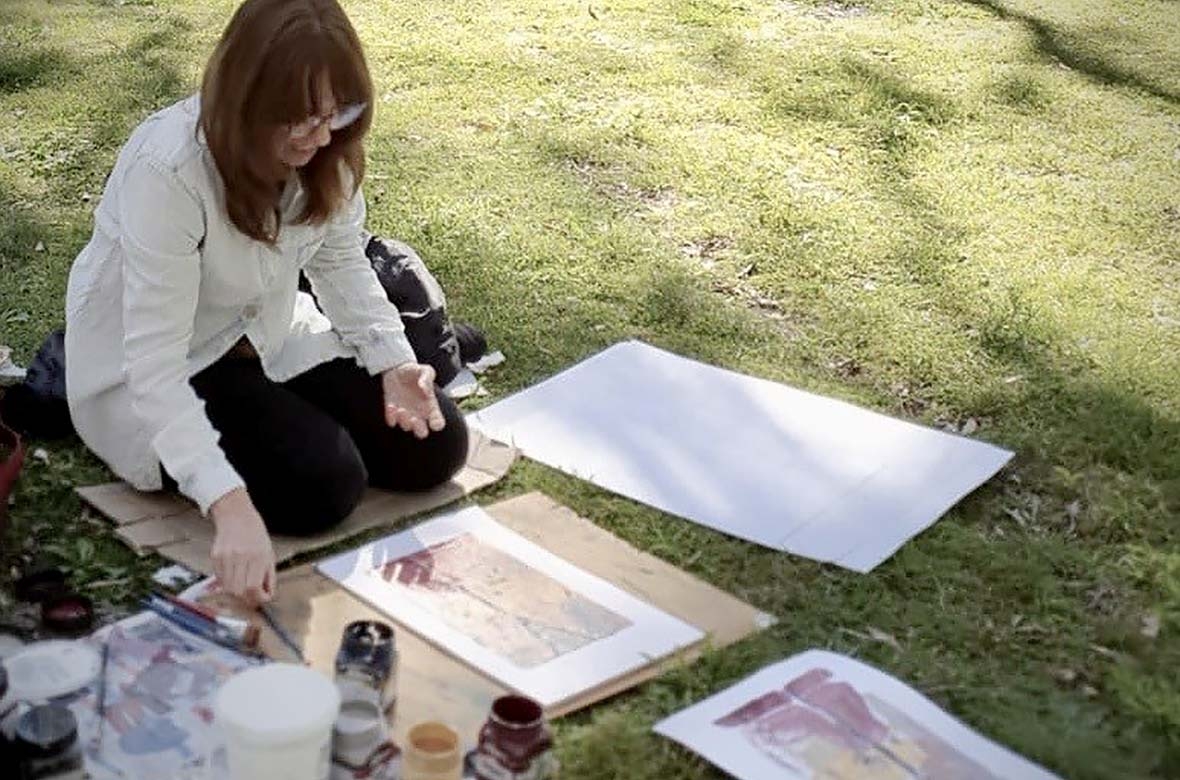 Miniature Painting Workshop
Join Blacktown Arts in this full day introductory workshop led by local artist Fozia Zahid as she guides you through the art of the tradition of Indian miniature painting. From discussing the historical significance of miniature painting to selecting the perfect subject matter and motifs to include in your painting, this workshop is designed for beginners and experienced artists alike.
An accomplished award winning miniature painter herself, Fozia Zahid will teach you step by step, the tips and techniques needed to paint your very own miniature painting which you will be able to take home with you at the end of the workshop.
Facilitator Fozia Zahid
Date Saturday 19 March
Time 10.30am – 4.30pm (with an hour lunch break)
Cost $50 + booking fees
Age Adults and young people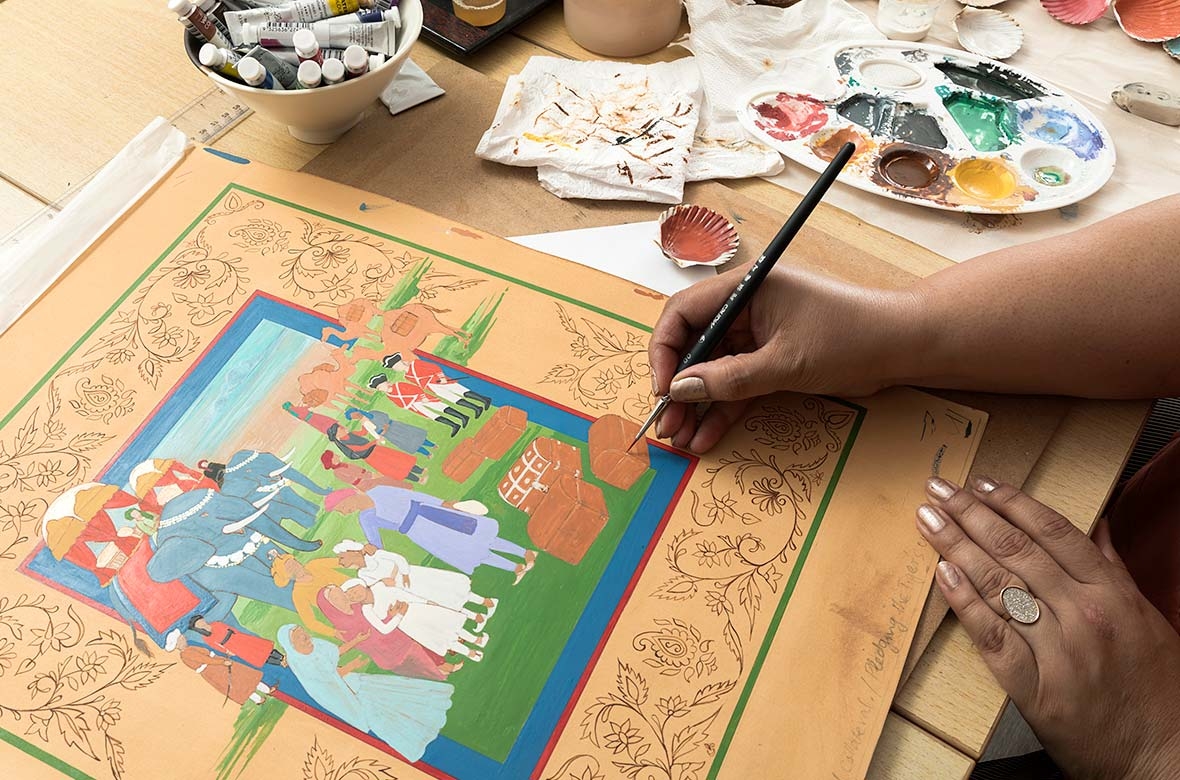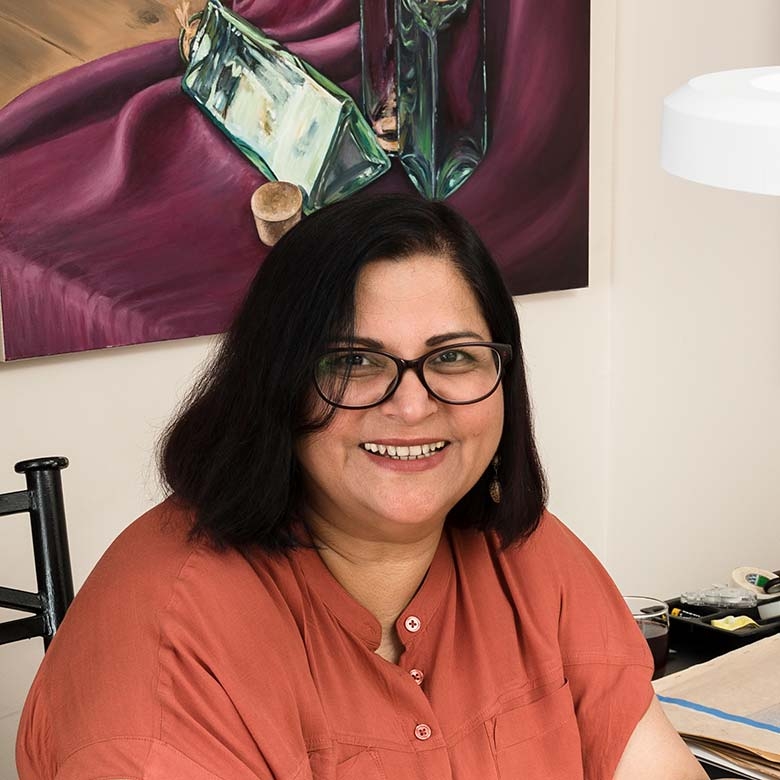 Fozia Zahid is an award winning local artist in Blacktown. A six times finalist in Blacktown City Art Prize, in 2006 Fozia won third prize in miniature painting at Fairfield Art Prize. In 2017 Fozia won the Noel Chattle Art Prize for life drawing of human figure and in 2018 won the local artist art prize award at the Blacktown City Art Prize. In addition to miniatures, Fozia also explores oils and watercolours. Three of Fozia's works are held in BlacktownCity Council's collection.
The medium of miniature painting is gauche/opaque watercolour. Fozia says, "Miniature painting is my favourite and is close to my heart, as it is a traditional art of south Asia, where I belong to."
Please note:
All materials are provided except for art smocks and aprons, so please consider bringing your own or wearing clothes that can get dirty if you're a messy art maker!
Workshop numbers are limited to be COVID safe in line with NSW government public health guidelines
No food or drink is currently available for purchase at The Leo Kelly Blacktown Arts Centre. Feel free to bring your coffee or a snack while you are visiting The Leo Kelly Blacktown Arts Centre.
Our nearest café is the Young Lions coffee cart, located 200m directly across the road from the Arts Centre on Flushcombe Rd with opening hours 7.15 am – 4.00 pm, Monday – Friday.
Click here to plan your visit to The Leo Kelly Blacktown Arts Centre