FUNPARK
Bidwill Square, Bidwill 2770
Saturday 26 March , 2.30 pm – 9.30 pm
Free admission 
The FUNPARK Coalition and The Festival of Place present FUNPARK 2022.
FUNPARK celebrates place, culture, young people and the community of Bidwill, Mount Druitt. Now in its eighth year, the FUNPARK Coalition once again invites audiences to come and experience local stories, talent and unique community connections.
FUNPARK merges contemporary art practices with local experiences, offering a diverse array of talent, activities and place-based activation.
Presented on site at Bidwill Square FUNPARK 2022 features:
● First Nations Welcome and Smoking by local Elders, Uncle Wes Marne and Uncle Greg Simms
● Stage Performances by: BARKAA, MRVZ, The Pioneers Mega Hip Hop Crew and more
● Films at the Underpass – a screening program in collaboration with Blacktown Arts and curated by Vonne Patiag featuring video works by Mount Druitt creatives.
● Parkour Workshops with Dauntless Movement Crew and get your Hula Hoop on with cool hoop activities for the whole family
0 – 5 play area, creative workshops, interactive art installations, food and market stalls, drumming and much more!
For the full festival program, visit www.funpark.org.au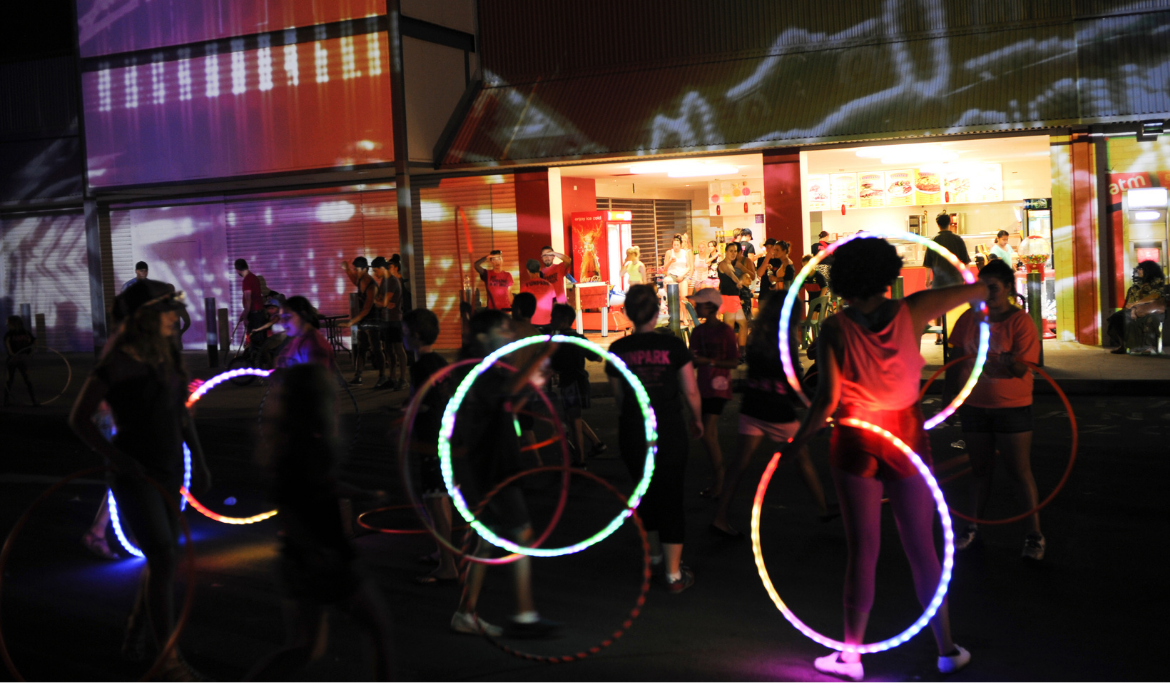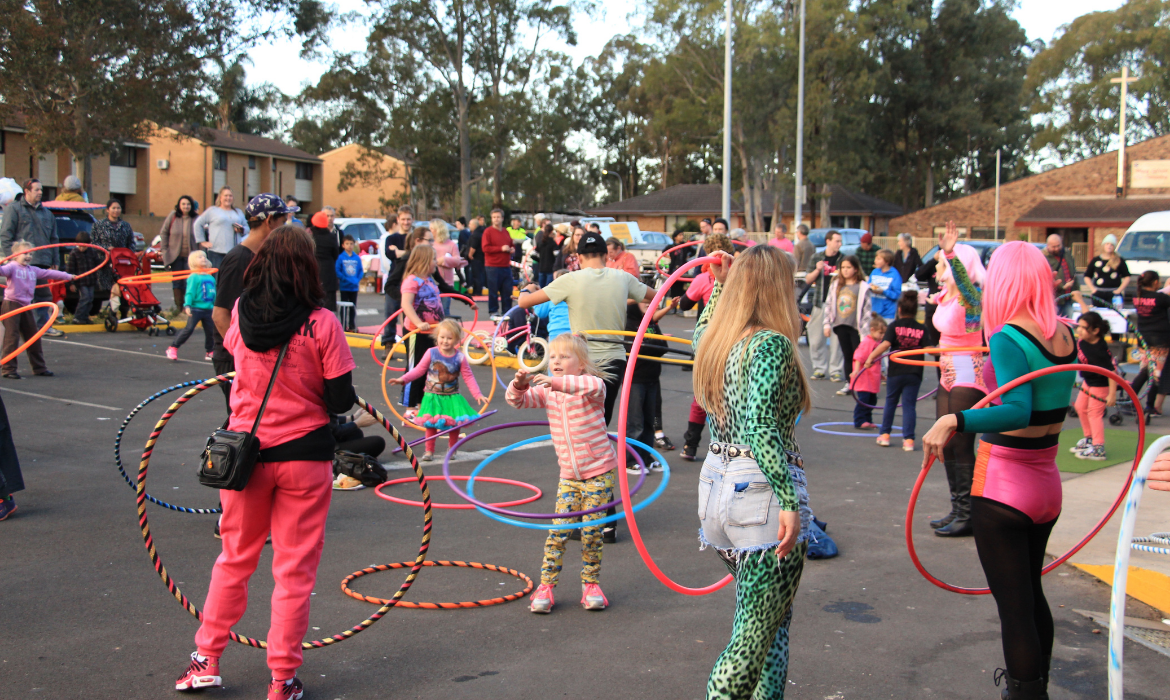 FUNPARK 2022 has been developed in partnership with the NSW Government's The Festival of Place. FUNPARK has been generously supported by the Australia Council for the Arts and the NSW Government through Create NSW, Multicultural NSW and the NSW Department of Planning, Industry and Environment.
FUNPARK poster design by Huy Nguyen.
Images by Heidrun Löhr.