The Leo Kelly Blacktown Arts Centre
13 – 29 May 2021
Free admission
A Roaring Silence is a ten-minute, multi-channel video installation by Deborah Pollard and Sean Bacon, part of Terra inFirma, a series of works that commenced in 2020 to mark the 250th anniversary of the arrival of Lieutenant James Cook.
The installation is fiction and reflects upon the act of colonisation through a simple game played by children on a beach. As the children compete to grab each other's territory, the innocent game begins to reveal some very adult behaviour. This territorial behaviour holds resonance with Australia's Frontier Wars, a history white Australia often chooses to ignore and deny.
A Roaring Silence explores the behaviours and consequences underlying colonisation. It is a contemplative work that aims to give space for reflection and insight to gain a better understanding of the extent of the Frontier Wars in Australia and how little is still accepted or known about this history.
A Roaring Silence is a response to 250 years of colonisation in Australia that aims to centre acknowledgement and deep listening as art of today's conversation surrounding invasion and ongoing colonisation.
Artist talks
Join Deborah Pollard and Sean Bacon for an insightful talk about their installation facilitated by Blacktown Arts Curator and Collection Manager Paul Howard.
Deborah Pollard
Deborah Pollard is a theatre director, performer and dramaturg. Her performance, theatre and installation works have toured throughout Australia as well as internationally. She was artistic director of Salamanca Theatre Company, Hobart (1997-2000) and acting artistic director for Urban Theatre Projects (2006-2007). She has also worked extensively with version 1.0, Anino Shadowplay Collective (Manila), Performance Space among others. Over her 30-year career Deborah has received many prestigious awards and fellowships, most notable being the Winston Churchill Memorial Fellowship in 2000, the Rex Cramphorn Scholarship in 2001 and a New Media Arts Board Fellowship from the Australia Council in 2002/3. Deborah's extensive working practice includes leading roles in the development, co-ordination and facilitation of interdisciplinary arts labs for young artists in Australia including Splendid Arts Lab 2009, SITUATE- Art in Festivals 2016 and 2018. Most recently Deborah was commissioned by NIDA in 2020 to write and direct an online performance with 3rd year students for the NIDA Digital Theatre Festival. She is currently developing her new solo work '18 Years On' with Q theatre, Penrith.  Deborah was awarded a PhD in Philosophy and Theatre Studies from UOW and is an adjunct lecturer at UNSW.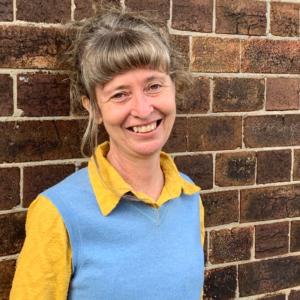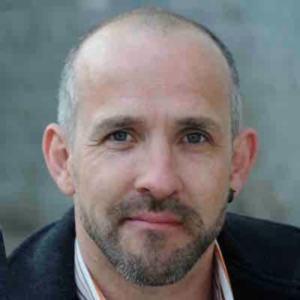 Sean Bacon
Sean Bacon has worked in the world of video production for the last 18 years, specialising in visual media in live performance. He is Australia's leading practitioner working with live capture and live mixing of the visual elements in performance, creating a unique and dynamic theatrical environment. It is his exceptional knowledge and ability to integrate the visual element into the performance that has seen him work with Australia's leading companies and artists. Sean's list of credits include: Experience Harrmatt (Venice Biennale), The Maids (STC), Measure for Measure (Belvoir Street), Reflections on Gallipoli Australian (Chamber Orchestra) among others. Sean was also Company Artist with Sydney-based version 1.0 since 2004. version 1.0 evolved from a small project-based company into one of Australia's most prolific and interesting companies.
Image: Production still from A Roaring Silence, Deborah Pollard and Sean Bacon, 2020. Courtesy the artists.
Proudly funded by the NSW Government in association with Blacktown City Council and Blacktown Arts.