The year was 2020, and the Australian arts sector was still struggling to understand the real meaning of diversity. Refugee voices in mainstream arts were almost non-existent, and little did we know, a pandemic would turn the world upside-down.
Despite this challenging scenario, eight artists embarked on an immersive and artistic professional development program exploring their refugee experiences. Their goal – to maximise opportunities within the Australian arts sector.
365 days later, the Future-Proof showcase is their unique interpretation of the many facets of life as new Australian artists. Find out more about individual artists and their works which will be showcased in this exhibition below.
---
Through its self-funded Arts & Culture program, Settlement Services International (SSI) has connected hundreds of newcomer artists with opportunities to network, perform, exhibit or otherwise engage and participate in artistic activities. SSI aims to facilitate diverse artistic expression and cultural participation by nurturing artists and cultural practitioners from refugee and migrant backgrounds.
This project has been assisted by the Australian Government through its arts funding and advisory body, the Australian Council for the Arts. SSI have been working in partnership with Blacktown Arts to present this program. The Leo Kelly Blacktown Arts Centre is an initiative of Blacktown City Council supported by the NSW Government through Create NSW.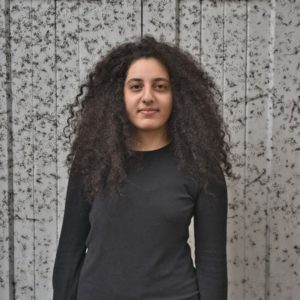 Mariam Abbas
Growing up in a house of art, Mariam chooses paint instead of talk. For the visual artist, her work is a healing process and the place to go to in order to explore the emotional, the social and the political drawing on her unique insight.
Informed by the ruptures her family experienced as a result of war and displacement, Mariam explores ideas of "not belonging" and "being an outsider" allowing her to look at events and frame them in a way that brings her truth to the fore.
In 2019, Mariam won First prize for sculpture & other 3D work in the 22nd Annual Arts Exhibition at the Casula Powerhouse Arts Centre.
Maher Al Khoury
Art has long been in Maher's world; a world where he can lose himself in the mastery of making visual objects that come to life from a place of beauty and creativity. When choosing a subject, Maher looks for the relationship between objects.
As a professional artist, he challenges himself to see things anew, to allow objects and subjects to take on identities that throw a different light on how they appear to be.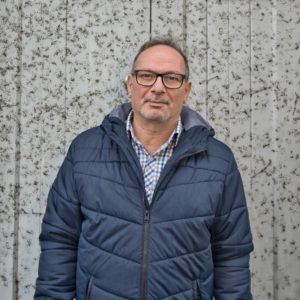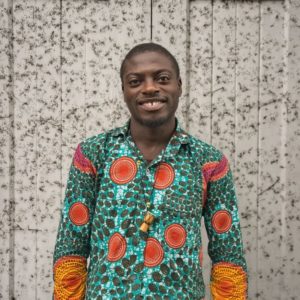 Emmanuel Asante
A visual artist whose practice critically examines and reflects on his own identity as a young Ghanaian immigrant, incorporating traditional African motifs, metaphors and symbols to evoke a unique visual aesthetic to tell a story.
With diasporic and afro-centred lenses into issues of social and racial justice, Emmanuel doesn't create work to make people feel comfortable; but rather art that speaks to people across borders and culture.
Mahnaz Giahparvar 
Mahnaz is a director, scriptwriter, performer and actor. As a director, her main area of practice, she is interested in taking a story or script and shaping a vision to create an immersive theatrical experience.
Working with multi-art forms and intergeneric texts, having had to develop an adaptive practice informed by the limits of a regime in the past, Mahnaz has an ongoing artistic commitment to experimental art that creates new ways of imagining and thinking about the human experience.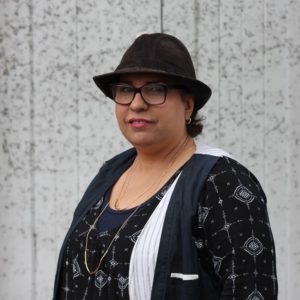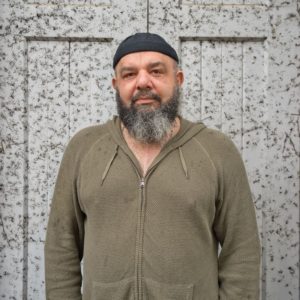 Payam Gouya
Approaching creativity as an energising process that brings life to a story, Payam's interdisciplinary practice combines arts and psychology. According to him, the combo brings about the exploration of inner feelings and making sense of the world.
Payam's creative practice is also grounded in research and collaborative processes of development, having worked in multiple projects in Iran, Eastern Europe and lately in Sydney, he has established a diverse and grounded experience bringing his insights and craft to create new art into the future.
Mehrdad MehrAeen 
Infusing traditional Persian motifs with the nomadic vibrant colours of Saffron and Tumeric, Mehrdad's practice is alchemy of shapes, colours and forms of the natural world. The natural and esoteric mysteries of earth are a common theme in his calligraphic painting. Letters as objects of geometric beauty, Persian shapes, dashes, dots and lines that derive from nature, juxtaposed to form patterns that move along a canvas to create an image, tell a story, paint a picture.
His influences in Australia remain with the natural environment, while themes of loneliness and isolation are part of his experience as an artist. Therefore, his art is a starting point, a textural shape that can begin a process of healing from trauma, finding solace in the natural environment, healing as motivation. Mehradad won prizes in Iran and Australia, most recently First Prize in the Cumberland Art Award in 2019.
Mehrdad is presenting an artist talk and performing live music on 7 and 8 May. Click here to learn more.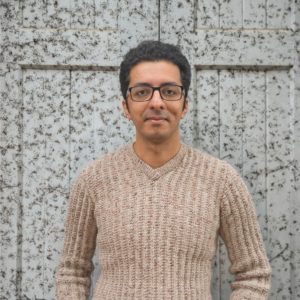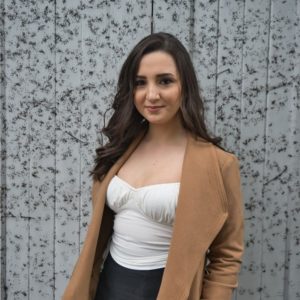 Raneen Shamon
Raneen is a Sydney based award-winning visual artist using drawing in variety of ways to create an immersive art experience. Born in Iraq, arrived in Sydney in 2017. She has participated in public mural art in the local community and in schools. Also, she is as well an art workshop facilitator. Conceptual art is her key area of practice. She is currently studying a Bachelor of Visual Arts at Sydney University, doing both theory, and practice.
She is interested in exploring the feeling of displacement in her art practice. This is informed by her own experiences of being a child who experienced forced migration several times. She is also intrested in exploring the ways in which history repeats itself. In some of her drawings she explores strength and vulnerability in the female form.
Najmeh Shoara
Najmeh Shoara is an actor, performer and director. Her experience in theatre and performance uses contemporary movement and dance as her repertoire. Her practice spans multi-media, mixed art, text-based, physical theatre and contemporary dance. Informed by her experiences of dislocation and displacement, disrupting certainty is a theme recurrent in her practice and her emotional responses fuel her sense of being in the world.
As part of Future-Proof, Najmeh Shoara presents an uplifting, one-woman play about the female experience called The Woman Who Crossed The Road, brimming with determination to survive, live and flourish. She has enough anger to make her knuckles go white, and frustration for tears to fall from her eyes. It is a story of hope and setbacks, of wit and secrets, of gin and bikinis, and of trauma being overcome. The performance is based on true stories of the many women who have been forced to leave places and are now here in Australia, where they are starting over again.
Click here to learn more about The Woman Who Crossed The Road.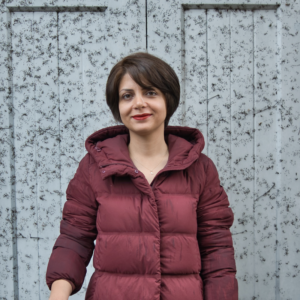 Image credit: Marcelo Geraldes (Highline Media)
Proudly funded by the NSW Government in association with Blacktown City Council and Blacktown Arts.