When will we see you in Blacktown?
Blacktown Arts is a recognised leader in the development of contemporary arts in Australia. We support artistic innovation and offers exciting, new experiences for audiences through an award-winning curated program of exhibitions, performances, workshops, residencies and events. Blacktown Arts is committed to exploring dynamic, culturally diverse work that reflects Blacktown, its history and its communities. We place Aboriginal and Torres Strait Islander artists and communities at the heart of our program to develop new work drawing on issues of local and global significance.
The Leo Kelly Blacktown Arts Centre is an innovative multi-arts hub located in the heart of Blacktown, a short walk from the railway station.
______________________________________________________________________________________
Terra inFirma 360 | VR tour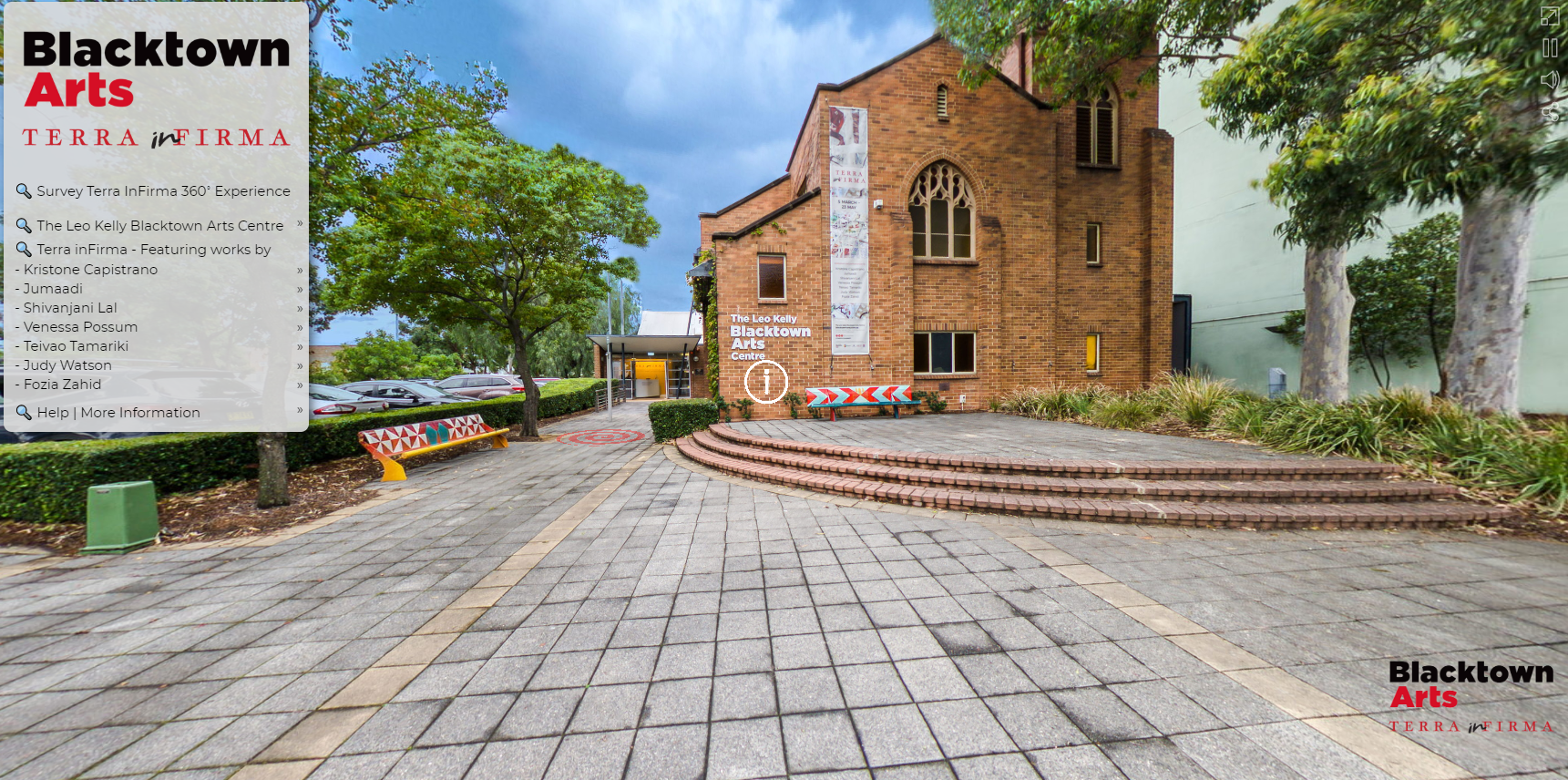 Explore untold histories and discover works by some of Australia's most exciting artists via Blacktown Arts' first virtual reality tour – Terra inFirma.
Presented during the 250th commemorative year of James Cook's arrival in Botany Bay, Terra inFirma reveals knowledge about our region and wider cultural histories. Featuring works by some of our country's most exciting artists, this year long program examines how the arrival of Cook has impacted on First Nations Peoples and communities from our Asia Pacific region, now living in Blacktown. Central to this program is the knowledge that this land was never ceded. Through personal journeys, intimate artworks and shared experiences, this program presents Cook's arrival as an act of transgression, offering perspectives beyond the legacy of European expansionism.
Click here to learn more about Terra inFirma