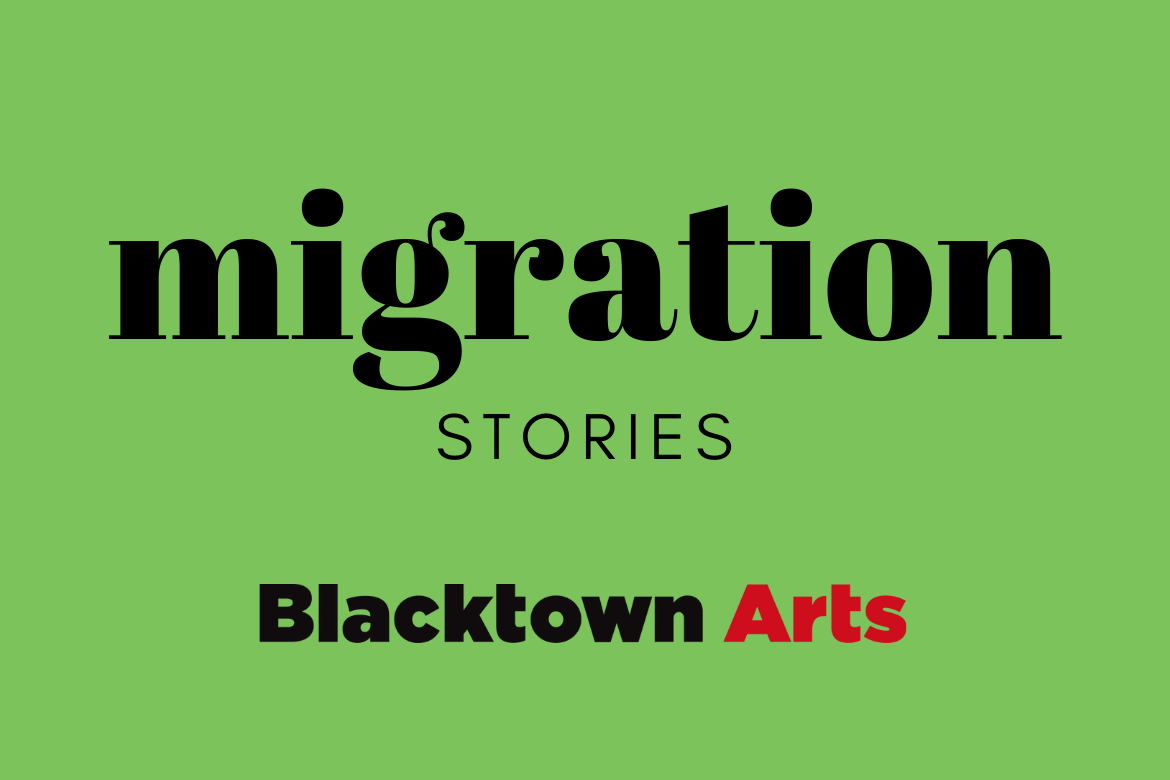 Migration Stories
A digital short film program curated by Vonne Patiag
Available to stream on-demand
Saturday 18 December 2021 – Sunday 16 January 2022
Spend your end-of-year break with some quality, local cinema, as Blacktown Arts presents Migration Stories, a short film program curated by local Blacktown-based filmmaker, curator and producer Vonne Patiag (Here Out West, The Unusual Suspects, Halal Girls and Western Sydney Shorts).
Migration Stories is an online program celebrating short films that re-define the Australian story. Meet local filmmakers of colour as they explore their shared national identity and honour their own pathways to calling Australia home.
Launching on 18 December 2021 to coincide with International Migrants Day, Migration Stories is available to stream at your leisure as part of the Blacktown Arts digital program.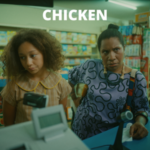 CHICKEN
Alana Hicks
All Barbara wants to do is watch The Simpsons, but her recently migrated mum has just been over charged at the local shops and it's up to Barbara to sort it out. As usual.
PG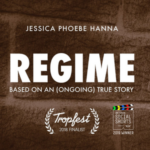 REGIME
Jessica Phoebe Hanna
Follows the daily regime of Leila, a 30-year-old Syrian Woman, during Syria's brutal civil war.
PG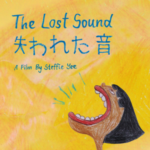 THE LOST SOUND
Steffie Yee
A woman looks at the inheritance of language in her family and laments what is lost when a language is lost.
G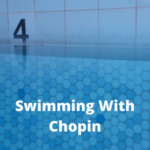 SWIMMING WITH CHOPIN
Undi Lee
The story of a young man and his Korean mother who religiously swims every Saturday. It is a story about confronting one's past in order to create a better future.
PG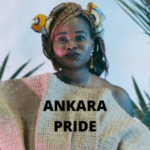 ANKARA PRIDE
Emily Bui
Ankara Pride explores the story of Nigerian-born fashion designer Blessing, founder of Trendy B Designs and the entrepreneurial journey, cultural identity, racism and hardships she has experienced.
G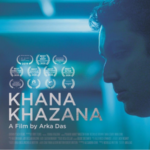 KHANA KHAZANA
Arka Das
A migrant worker discovers the dark side of immigrant labour as his boss starts to control his destiny.
M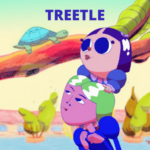 TREETLE
Lilian Cao and Yean Chong
A run in with a magic turtle and buried memories puts a high school friendship to the test.
PG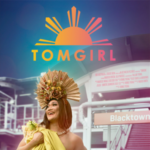 TOMGIRL
Vonne Patiag
A young Filipino boy in Western Sydney gets an enchanting crash-course in his homeland culture when his uncle reveals himself to be a cross-dresser in the 'Bakla' tradition.
PG
Vonne Patiag, Curatiorial Statement
The definition of what is means to be 'Australian' has always been rooted in our individual stories of how we ended up on this land. Seemingly, migration and travel are in-built into our national identity and through this lens I have curated this collection of short films to honour the many stories left untold in our own backyard that are born out of migration journeys.
We often think of the physical toll it takes to move to another country, but rarely do we keep stock of the emotional pressure that new migrants go through, and how these issues sometimes bleed into other parts of their family life.
We see this in the inter-generational tension between mothers and daughters (Chicken) and within our willingness to keep our parents' rituals alive (Swimming with Chopin). As migrants it's also important to honour the parts of ourselves we leave behind (Regime) and grief for what we lose of our own cultures (The Lost Sound).
It is a journey often steeped in pain – in the labyrinth of identity in holding on to what we hold dear (Khana Khazana) and realising what we have taken for granted (Treetle). And through the pain, it's also a journey full of joy, in the choice of keeping parts of our culture alive (Ankara Pride) and celebrating our differences on the streets we all share (Tomgirl).
I hope you enjoy this selection of short films from POC (Persons of Colour) artists all with their own stories of migration. Through art, through conversation, through community – together we can start to redefine what it means to be Australian.
G: All ages
PG: Parental guidance recommended for viewers under 15yrs old
M15+: Not recommended for children under 15yrs old
Proudly funded by the NSW Government in association with Blacktown City Council and Blacktown Arts.